It is no secret that hosting a dinner party can be very stressful. It involves countless tasks: setting the table, cooking a delicious meal, cleaning the house, etc. However, a dinner party should be enjoyed by both the guests and hosts. This is why we have come up with a guide on how to host an unforgettable dinner party. Follow this and you will become the next go to host for dinner parties.
Step 1: Have a Timeline
It will be easier to plan the dinner party once you set a date. Advance planning will make sure you have enough time to complete all the tasks you need to do before you host a dinner party. Here is a rough timeline to help you minimise chaos.

Two weeks before hosting a dinner party
Make your guest list. Make sure you have enough tableware to serve everyone.
Send your invitations.
Decide on the atmosphere and aesthetic for the dinner party. Make a list of the decor you'll need to achieve this.
One week before hosting a dinner party
Get confirmations from your guests and ask for their dietary restrictions.
Create your menu.
Buy candles and any décor (except flowers) you'll need for the dinner.
Two days before hosting a dinner party
Get all the ingredients.
Pick up beverages you'll be serving.
Make sure your ice trays are filled and buy extra ice.
Create a playlist.
The day before hosting a dinner party
Make as much of the food as you can, including dessert.
Clean your house. Think of areas where guests will be.
Empty of trash and dishwasher.
Collect flowers or other natural decor and put them in vases.
The day of hosting a dinner party
Set up all of the ingredients, sauces and garnishes needed to cook your dishes on a counter area with a cutting board and good knives.
Make any last dishes.
Set up the table and any décor. All linens, table settings, glasses, place cards and candles should be laid out at this point.
Two hours before hosting a dinner party
Arrange all the food previously cooked on the counter.
Have a drink and snack station ready for guests' arrival.
Put pitchers or bottles of water on the table.
Get dressed for the evening.
Light candles and put on your playlist.
Dinner Party Invitations
When hosting a dinner party sending invitations will show guests you are planning something special for them. The formality and aesthetic of your invitations should reflect that of the evening. For instance an email or e-vite is more casual than a handwritten or printed invitation. Send this invitations with anticipation, more notice makes it more likely for your guests to attend. Make sure you ask guests to RSVP and follow up with those who don't reply.

What to include in the invitations:
Time and date of dinner party
Location and address
Theme of the dinner (if there is one)
Deadline for RSVP
Dress code (if there is one)
Keep in mind that most guests will bring something. We suggest you recommend bringing something that will be helpful for you hosting the dinner party. For instance you could say "red wine welcome". However, do not make the mistake of planning the dinner around what guests will bring. Make sure you have enough of everything for dinner. Don't feel bad about being specific with your requests, this makes it easier for them and more useful for you.
Making the Guest List
Although it can be tempted to invite all your closest friends this might not be ideal. There are a number of things you should consider such as: the number of people you can host at one time (think space and food), whether your guests will get along, inviting individuals who will help with conversations or lend you a helping hand if needed. You want to create an enjoyable and fun atmosphere so invite guests with shared interests, professional fields, experiences or humour. This way you won't have to worry about leading conversations or resolving potential arguments.
Choosing Your Dinner Party's Atmosphere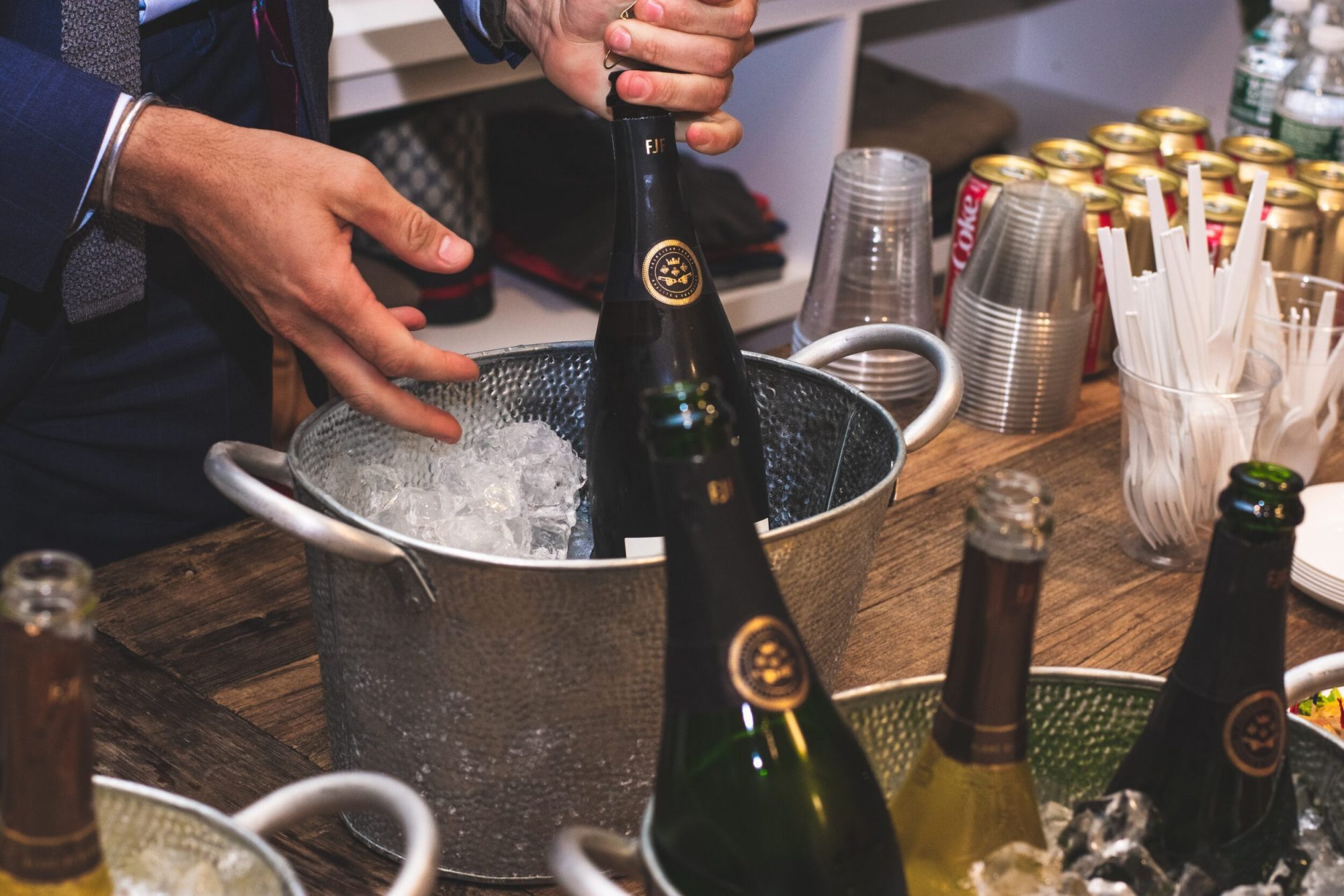 Thinking about the atmosphere you want to create is important when hosting a dinner party. You need to have a clear idea of the kind of evening you want it to be. Informal or formal? Calm or exuberant? Intimate or filled with new people? Once you have an idea in mind you must make sure your table, food, decor, music (everything) mirrors that experience. Stick to one thing an apply it everywhere. Things to consider:
Lighting. For example: adding candles and dimming the lights.
Add natural touches. Think about adding flowers or plants, it will make your home feel more inviting.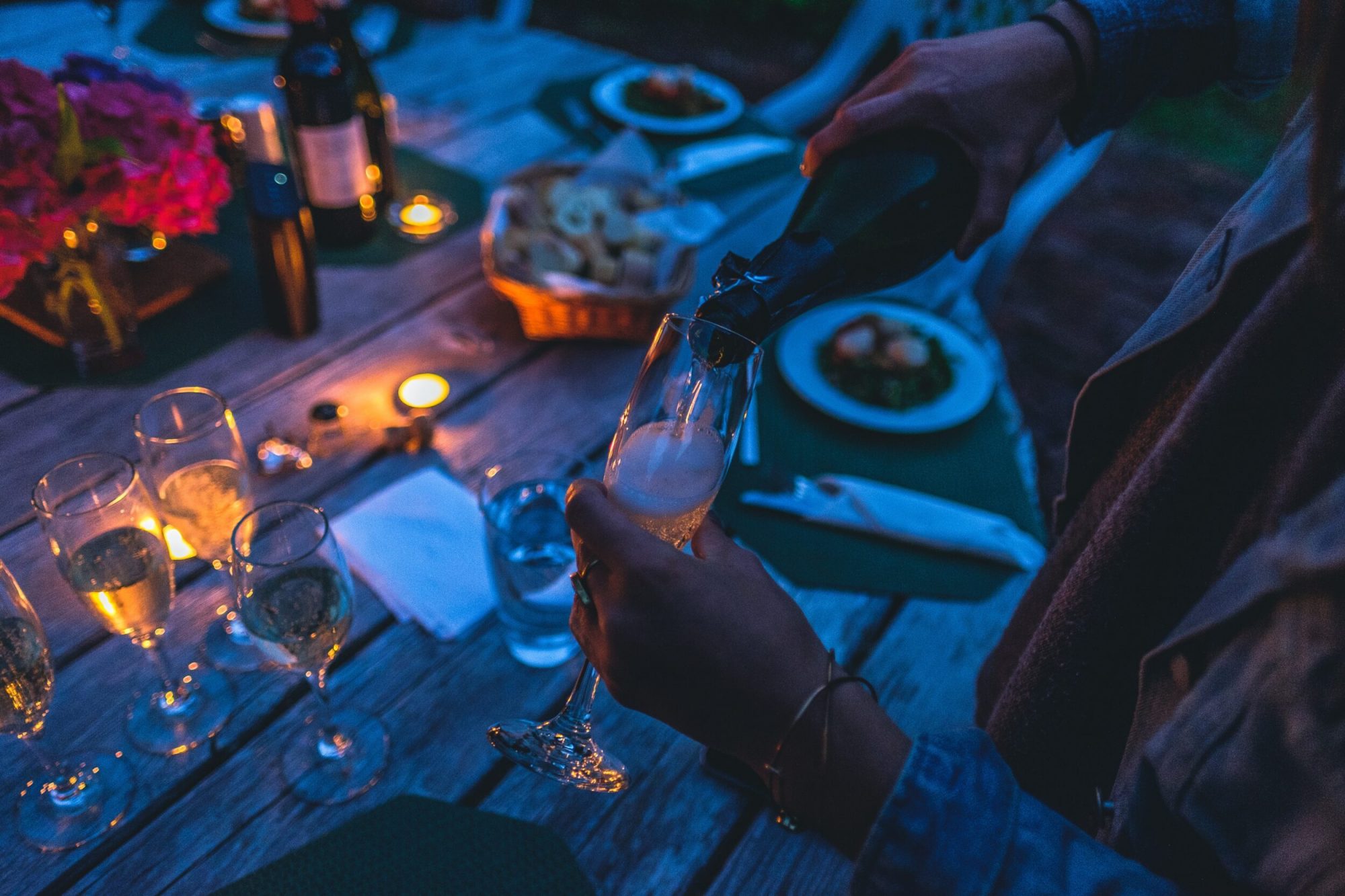 Music. Music is key to welcome guests, make sure it makes them feel happy and relax. Its always a good idea to have a variety of playlists to match mood changes throughout the evening.
Creating a Dinner Party Menu
Hosting a dinner party does not mean having an extraordinary feast and cooking to impress. Don't stress out if things aren't going as planned, you aren't a professional chef, your guests will understand. But to avoid burning the food and resulting to some last minute pasta, we recommend that you prepare the main dish of your menu before the guests arrive. Not only does this give you time to come up with an alternative if something goes wrong, but it also frees you up to relax and enjoy the evening with your guests. Make recipes you have already tried (and cooked) in the past, avoid experimenting with something new. We also recommend using seasonal products, this will add quality and freshness to your dishes.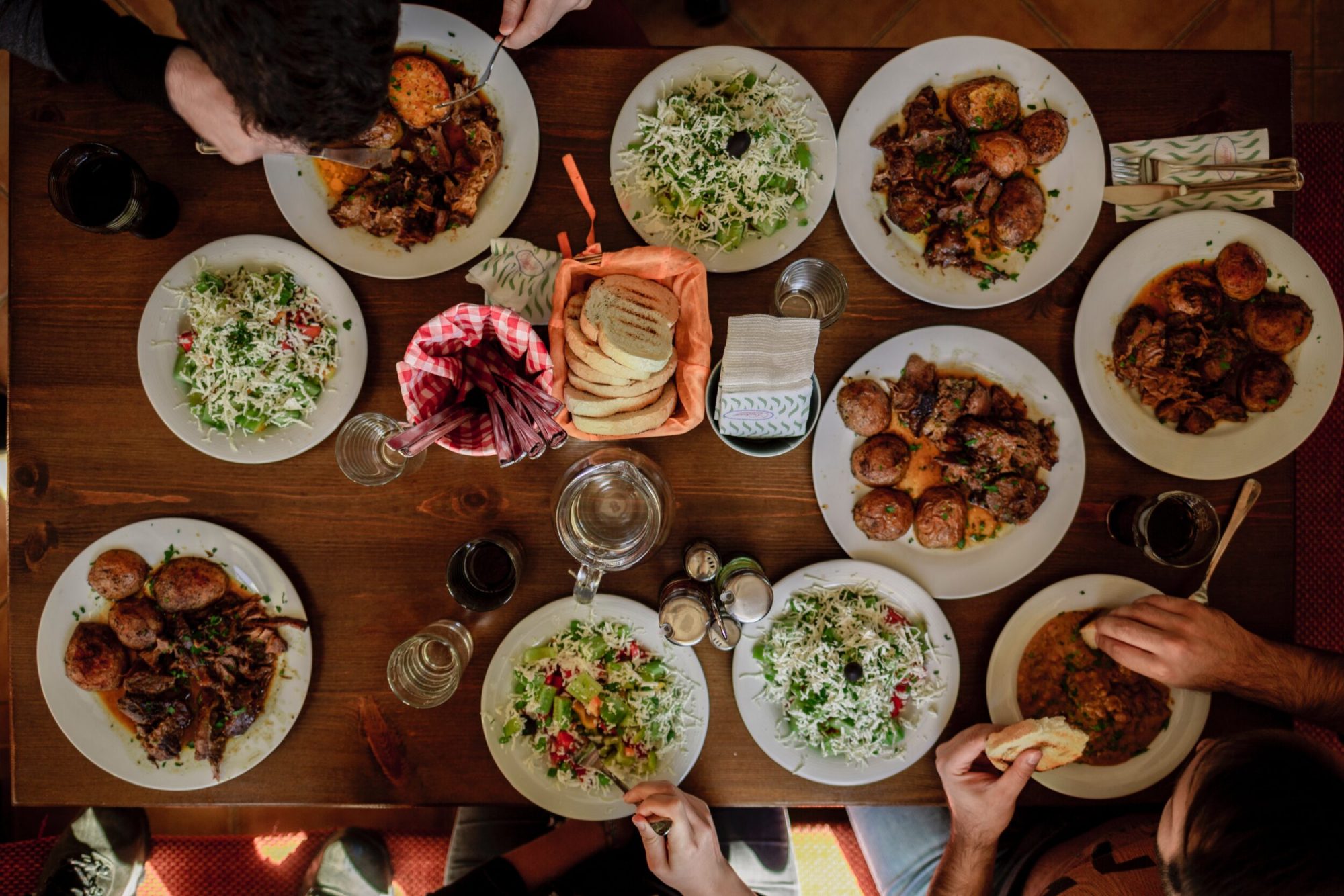 Choosing Drinks
Consider what might go well with your menu and what your guests will enjoy. Think about the kind of night it is, spirits and dancing, or water and business talk? Overall, wine is the standard choice when you are hosting a dinner party.
You can get 5 glasses out of a  750 millilitre bottle of wine. Unless your guests are heavy drinkers, calculate 3 glasses per head plus some little more so you don't run out. Have a bottle per person just to be safe and have water a the table at all times, to avoid any guest becoming sloppy. Plan to serve the same wine throughout the night, save guests' wine in case. you ran out.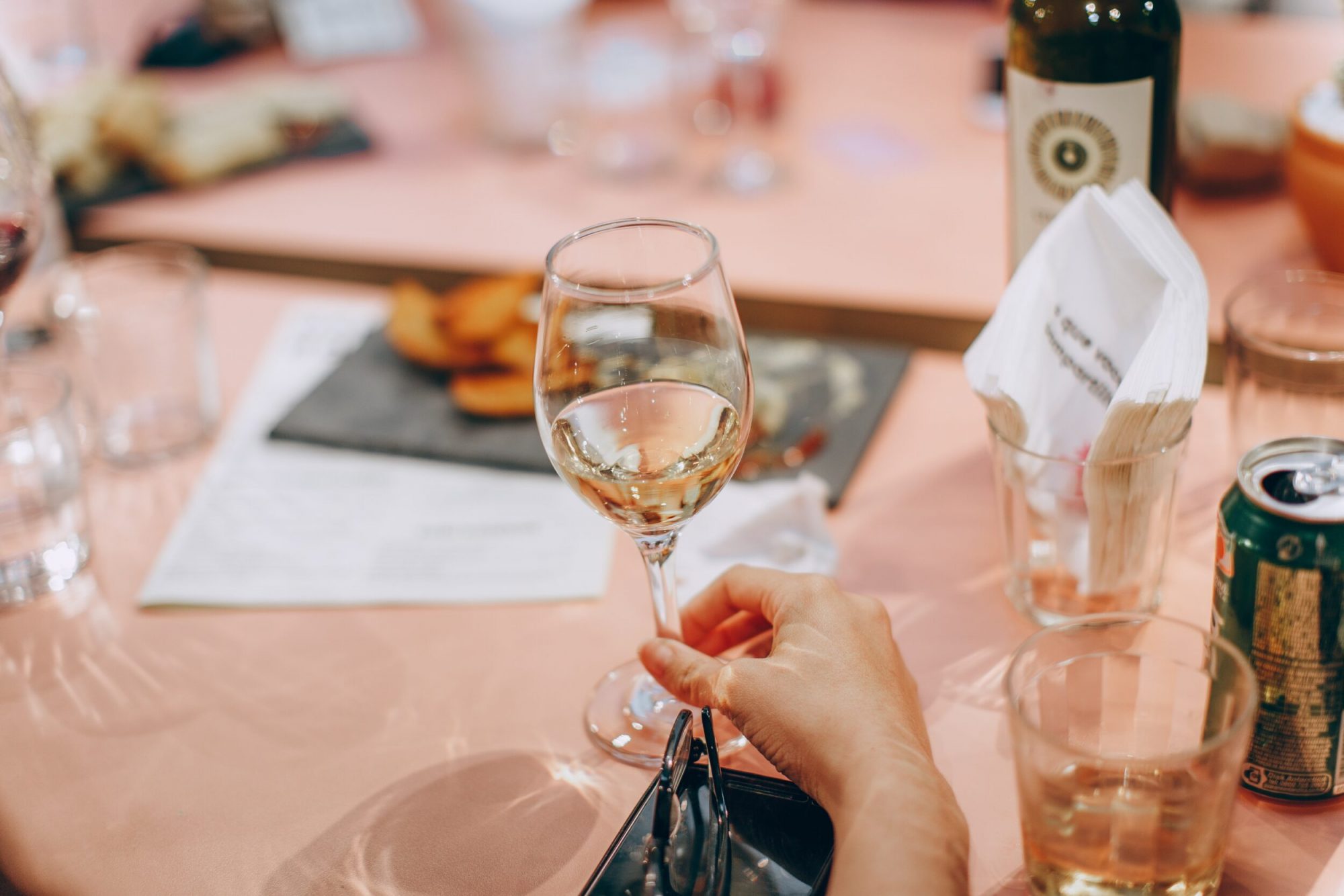 Once the Party is Over
Clean-up. It is your choice to clean up straightaway or leave the dirty dishes for the next day. In either case you should at least cork and store any leftover wine, store leftovers in containers, and soak the dishes in the sink.
Say 'Thank You'. If your guests helped to make the dinner a success you should send them a thank you note the following day. The format should be at least as formal as the invitation you sent.
You may like…