Made to last. Used to create joy.
We spend countless hours of our time doing food prep and cooking. Rightly so, we deserve kitchenware that will make cooking tasks easier and more enjoyable.
After all, food and cooking are one of the main sources of joy in our lives. They have the power to bring people together in an unparalleled way. They are a way to learn and discover different cultures, to share traditions with other and to test one's creativity. They are means through which eternal memories are created, traditions are passed down within families and friends, passions are discovered and love and joy excel.
Oishya has grown with the mindset that such moments deserve equally precious and timeless tools. This is why we offer kitchenware crafted with the highest quality materials, made to last and used to create joy.
Timeless memories. Timeless design. Timeless kitchenware. We resist the temptations of modern times and say "no" to the trend of fast fashion.

We believe that creating truly great products call for the same components needed to create a great meal. They require precision, time, and passion combined with the highest quality materials.

All Oishya products are designed and made to last. We mean it when we say that we want our products to serve you for generations.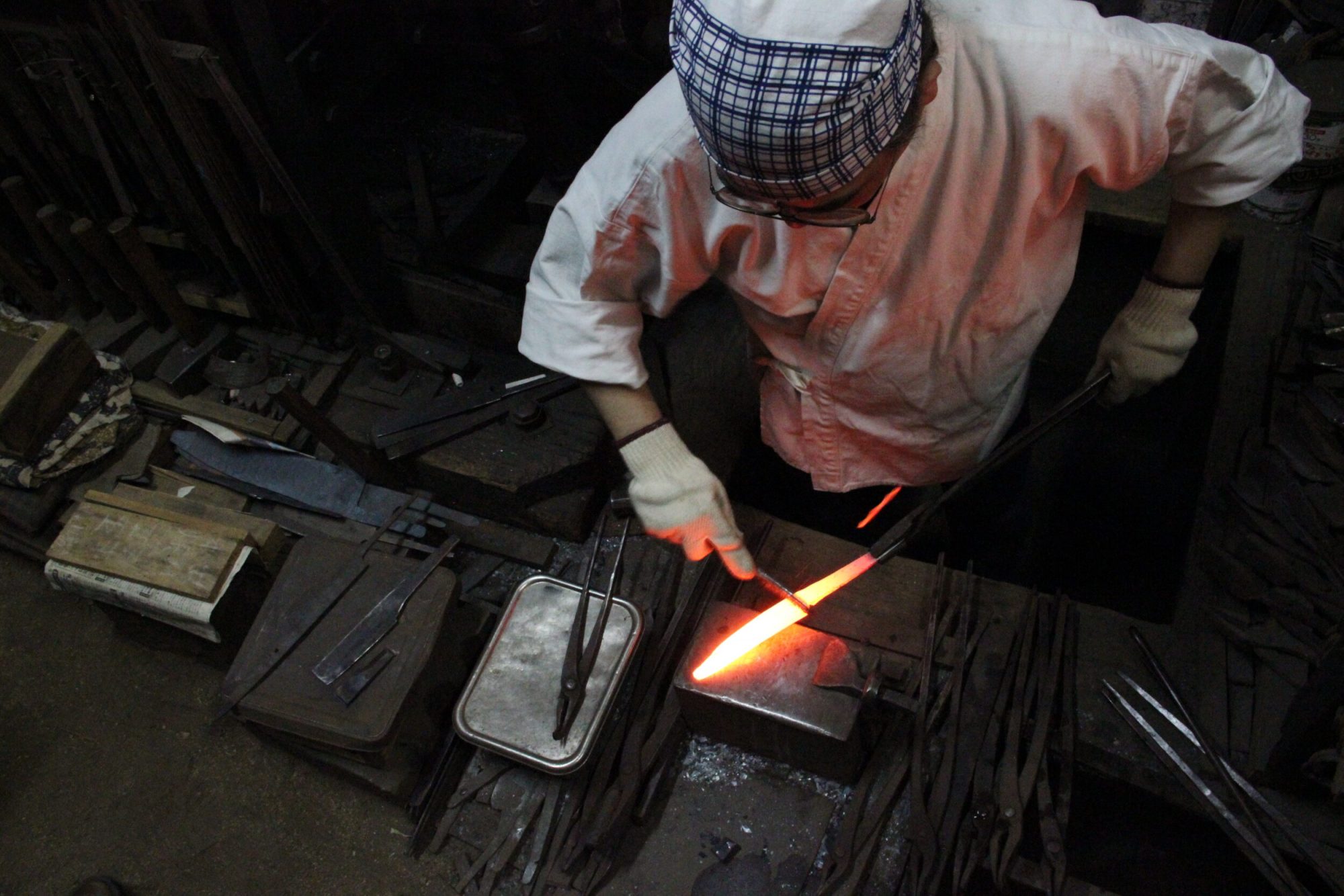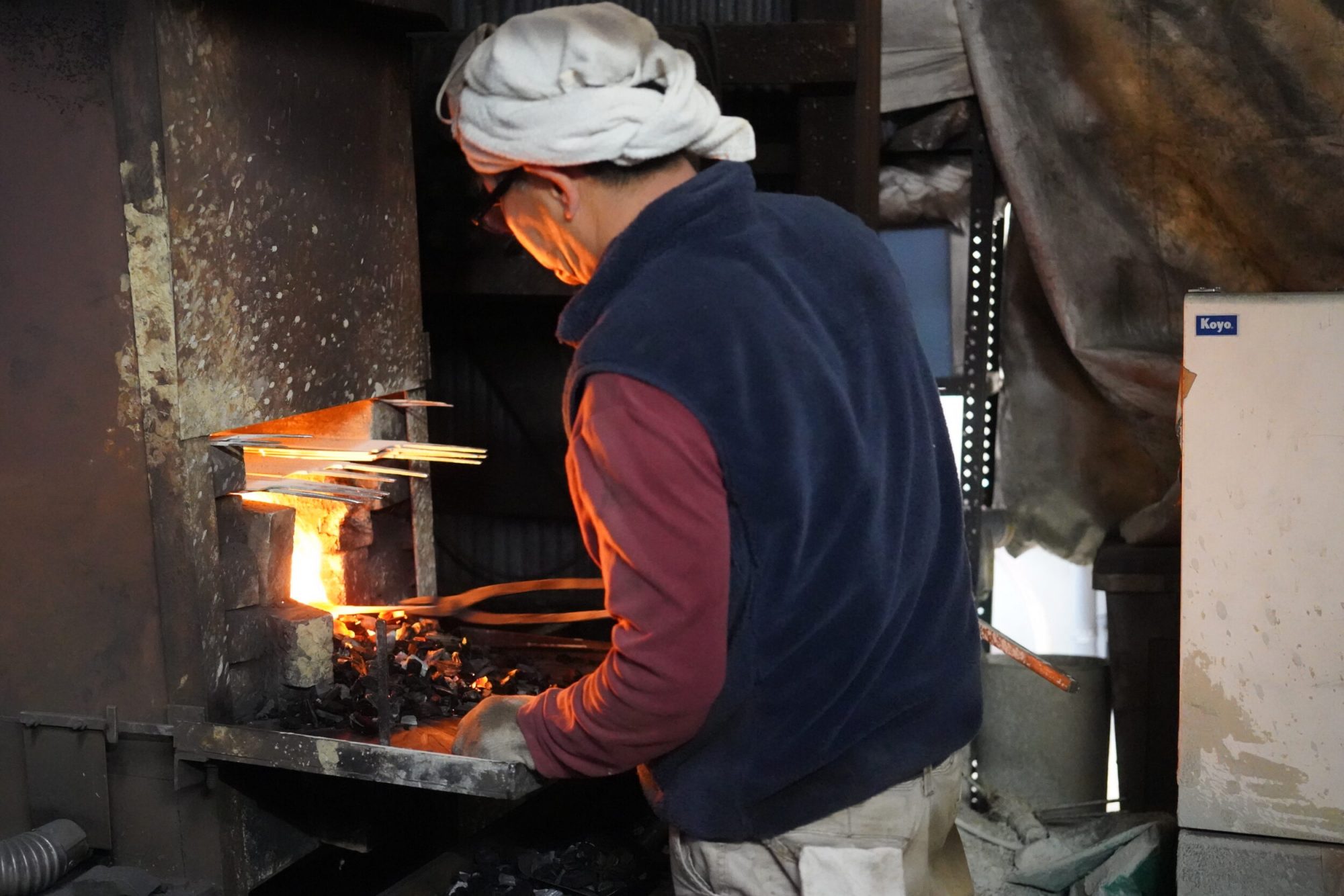 We do not use ready-made components and we do not mass-produce. We personally oversee the end-to-end crafting process to ensure quality is of the highest standard.

We travel the world to develop exclusive collections of kitchenware. Country by country, we curate, select and partner with artisans who pride themselves on vigilance and respect for the craft that no machine can replicate.

We combine their individual traditions into a unique minimalist style to create distinctive quality pieces. The results speak for themselves: unique and beautiful designs of curated kitchenware with optimal functionality to inspire great cooking.
Here at Oishya we have a minimalist heart. We believe our homes should be filled with essential, long-lasting, quality products. We are huge advocates of quality over quantity. Why should you invest in countless single-purpose appliances when you can invest in a few high-quality tools that can help you tackle almost every kitchen task?

We strive to provide essential products that will serve you in the kitchen. We want to help you find your new cooking companion, that will make your time in the kitchen easier and more enjoyable.

All our products are intended to streamline your kitchen, and reduce the amount of tools you need to buy. We believe less is more. More space. More time. More peace of mind.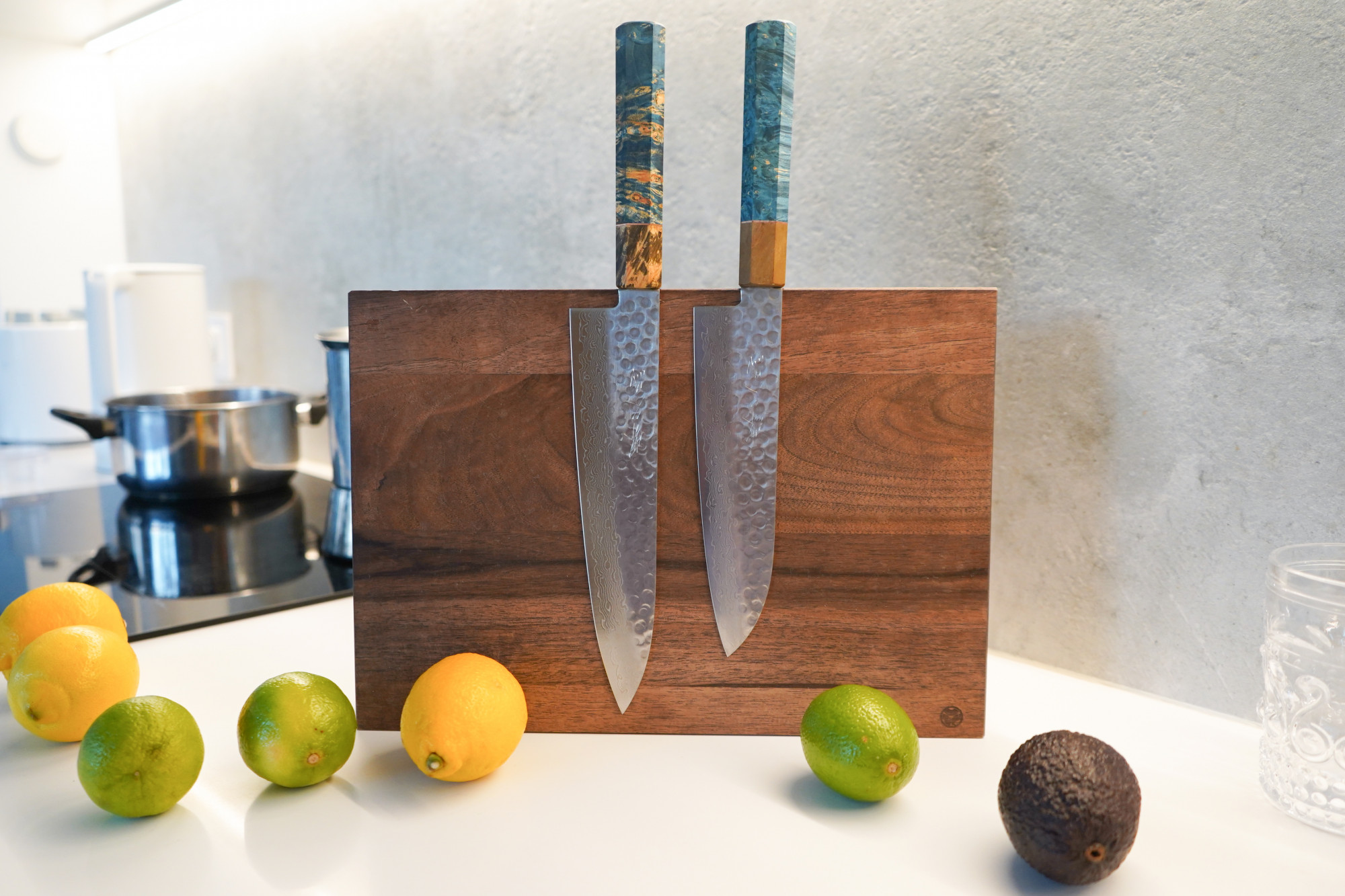 When choosing the company's name we took inspiration from the Japanese word "oishii". Although often mistranslated to mean delicious, the word oishii means much more than that. It is a word used to describe and enjoyable experience in connection with eating or drinking. For instance, having a wonderful experience with your friends and family eating together can be described as oishii. To us Oishya means enjoying the experience of making a home cooked meal and creating joy.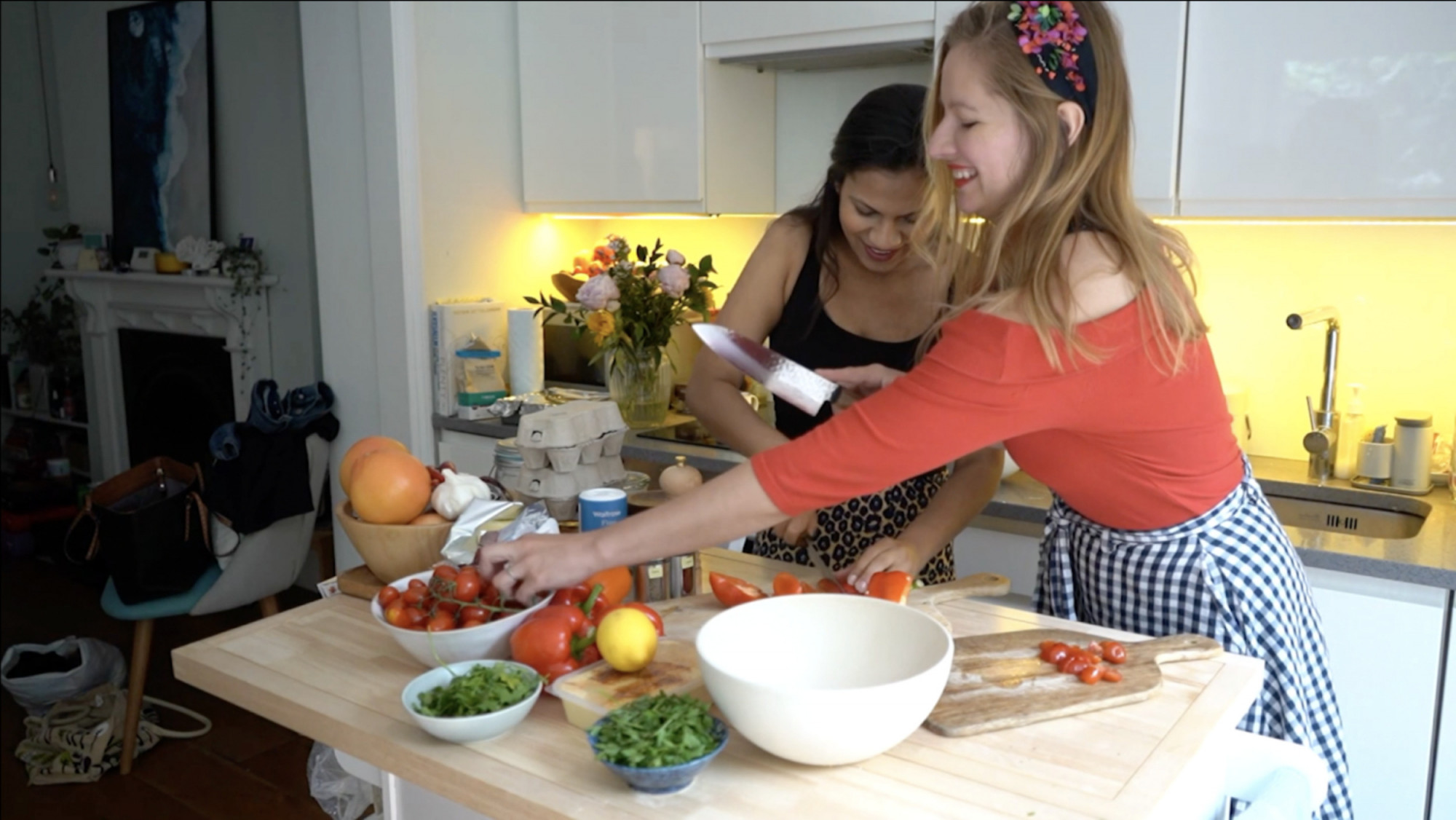 Our story started with the search for the perfect Japanese knife...
Kamila, our founder, was looking for a Japanese knife to give to her partner as a Christmas gift and couldn't find anything that was both good quality and worth the money. After searching with no luck through multiple London shops and kanji-filled websites, she decided to go directly to the source and contacted a Japanese blacksmith who made her a custom-engraved knife.

She fell in love with the knife the moment she saw it. And her partner did too. Without a doubt it was an extremely special gift, she recalls her partner showing it proudly to his friends and family when they came over for dinner parties and food gatherings. And then it happened, she saw the joy this piece created and decided it wouldn't be fair to keep it to herself, she wanted to share it with the world. So, in early 2016, together with her high school friend Anna, she co-founded Oishya (then known as Japana).
Kamila (our co-founder) is unable to find a quality, affordable Japanese knife for her partner. She contacts a Japanese blacksmith who makes her a custom-engraved knife. It is an extremely beautiful gift and she wants more people to be able to experience the joy of receiving it. Kamila comes up with the idea of setting up a knife retail store.
Together with her high school friend Anna, they co-found what was then known as "Japana". They travel to Japan to source and establish relationships with new suppliers. It isn't easy for them to navigate the intricacies of different cultures and face language barriers, but the love for craftsmanship prevails.
 Japana is formed as a distributor of Japanese kitchen knives and knife related accessories. The business is based in London and all suppliers are located in Japan.
The founders find the ideal Japanese blacksmith to make their own knives. Due to geolocation exclusivity reasons, the blacksmith's name can't be included in the knives and so the blacksmith agrees to create these knives under their dedicated brand name. Hence, the first branded product line: "Sakai Kyuba" knives is created. To make the knives even more unique, a team of talented European artisans is chosen to make the colourful maple burl handles.
Japana moves away from being a distributor and starts selling products under its own brand name "Japana". The business introduces more products including cutting boards, wooden trays and tableware. Japana's mission is to celebrate Japanese craftsmanship and culture.
The company's mission evolves to focus on celebrating craftsmanship. While the flagship product, Japanese knives are handcrafted in Japan, they start collaborating with more and more craftsmen from Europe. The team decides that Japana as a name no longer reflects our focus.
The team chooses to rebrand as "Oishya". The new mission is to provide kitchenware that is made to last and used to create joy. Oishya focuses on creating products that enhance people's time cooking and sharing food. The new mission and name is launched in January 2022.