With Father's Day approaching we came up with a list of the 10 best gifts for the dad who loves cooking. Finding the perfect gift can be a bit tricky, after all you want to get him something he will like, will find useful but doesn't already have.
A good quality and sharp set of knives is arguably the most important tool in the kitchen. Try to cook a meal without using a knife, impossible right? So why not give your dad a set of premium, sharp, durable and handcrafted Japanese knives.
Even though kitchen knives are a crucial ingredient in every kitchen, we understand that a good quality knife set can be a bit pricey. If you are on a smaller budget then the best father's day gifts for the dad who loves cooking is a Chef's knife. We are talking about getting him his new perfect for every cutting task he will do in the kitchen type of knife.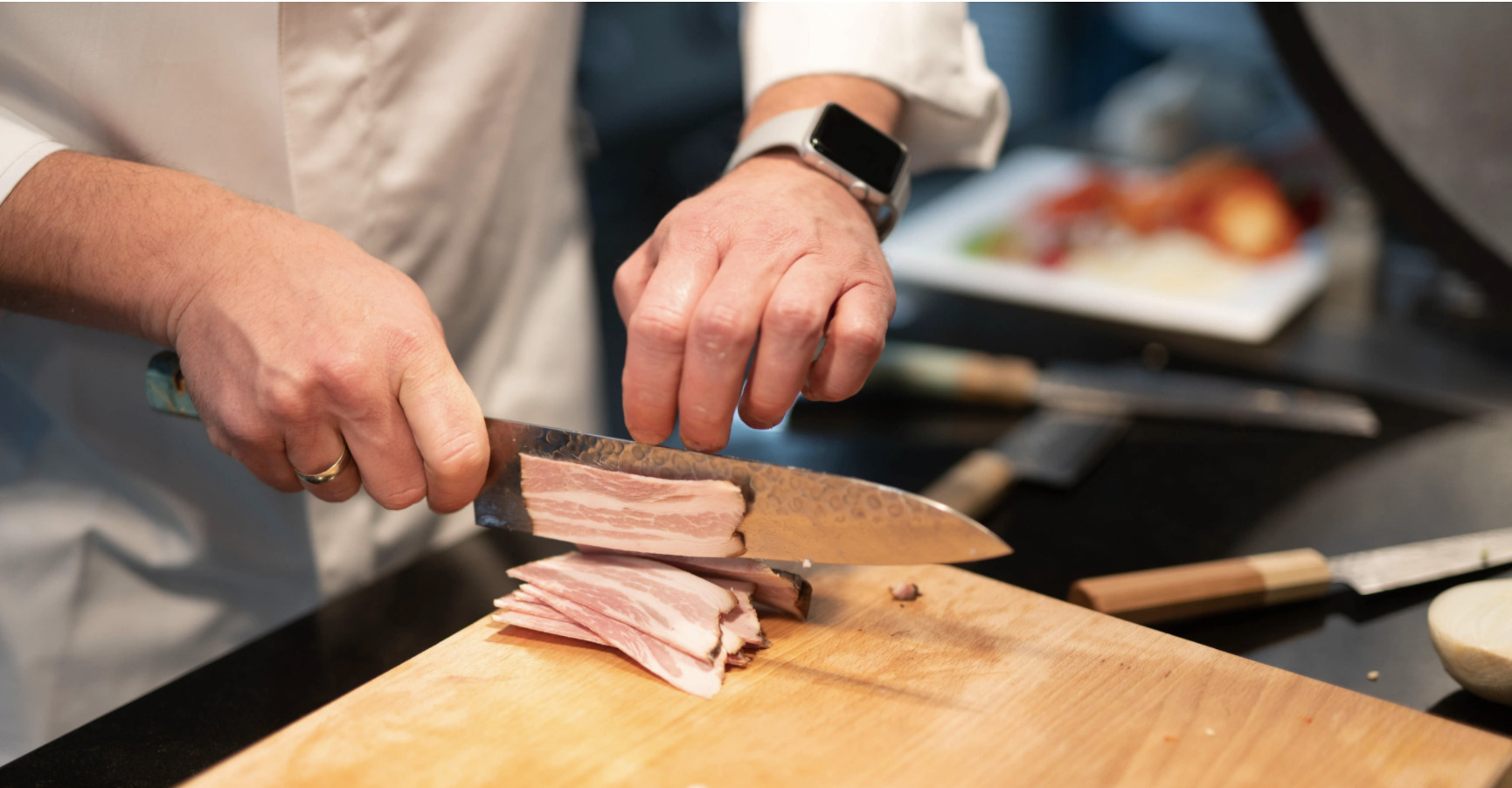 A dad who loves cooking probably has a good cutting board already. But if his is looking a little worn out you should consider getting him a replacement. Look for wooden chopping boards that will keep the edge of his knives safe.  Avoid marble and metal ones at all costs. 
If you have a dad who loves cooking with different spice blends, you should consider a mortar. Mortars and pestle are often overlooked but they are very useful. You can use it to make: guacamole, pesto, chimichurri, hummus, aioli, flavour salt and spice blends.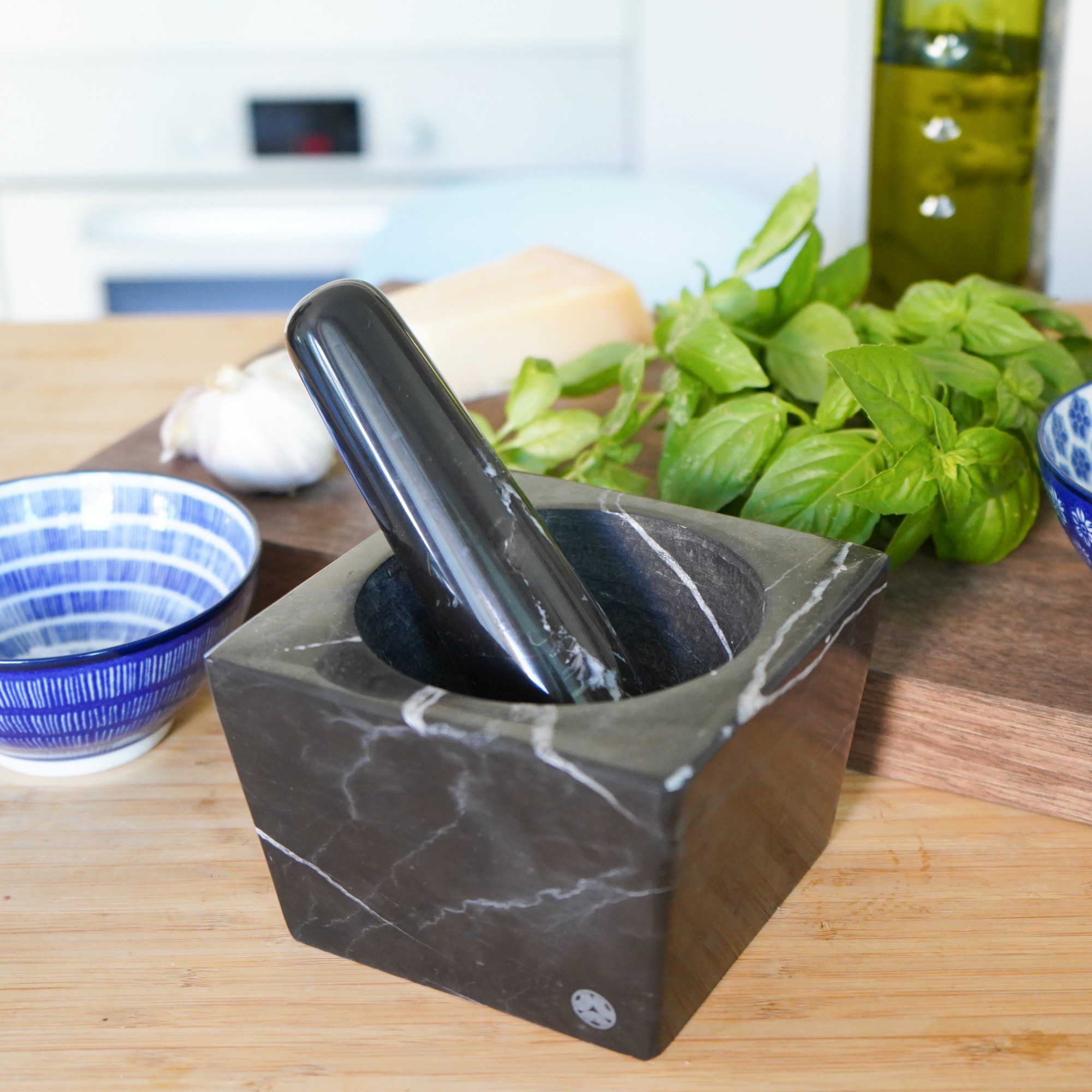 5. Handcrafted chopsticks
For those father's interested in cooking cuisine, chopsticks are a great present. Look for reusable chopsticks that he can use to enjoy his cooking creations and that are aesthetic enough to appear in the photos he sends in his group chats and posts on Facebook.
Knife blocks are a thing of the past. If you happen to have a dad who loves cooking and enjoys showcasing his precious knives, make sure he is up to date with the new way to display his beauties. We are talking about magnetic knife stands, this will not only allow him to have his knives at easy reach, it will also let him display his knives' breathtaking blades, instead of just the handle. 
Another great alternative to magnetic stands are magnetic wall racks. These look great in every kitchen and free up counter space, something he is always short of when cooking.
A good pair of indestructible kitchen scissors a a great father's day gift. He can use them to cut cut just about anything from herbs and meats all the way to food packages. We recommend searching fro Japanese scissors that are made with the same top quality materials as Japanese kitchen knives.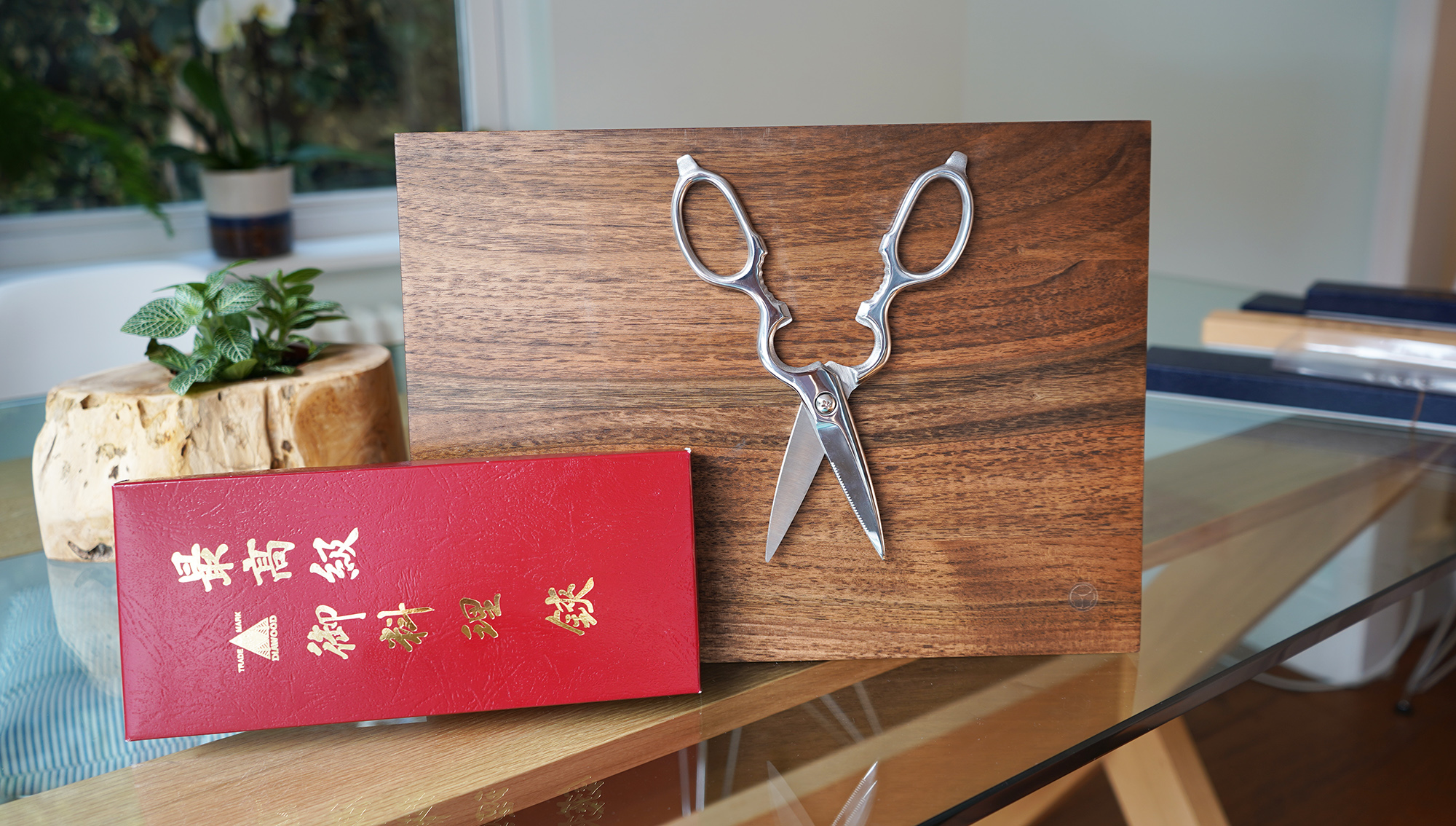 Scissors can be found in every kitchen. They are used for variety of jobs, ranging from cutting herbs to preparing other small tasks.
If he already owns a good set of Japanese knives, give him a sharpening stone. This will allow dad to keep his blades in good shape without having to turn to professional sharpeners. 
Every dad who loves cooking loves a good glass of wine with his meal. Get a minimalist yet unique wine rack for him to display his wine bottles in! Plus having wine bottles at easy reach might even encourage him to mix some into his sauces, a win win for everyone.