Dreaming of a minimalist kitchen? Some people can live with a messy home office or a disorganised bedroom closet. That's not acceptable with the kitchen. We all have to eat. If the kitchen is a mess, it can have a real impact on your lifestyle. That's why it's extremely important for your wellbeing to declutter and organise your kitchen space. If you can't stand clutter and a modern, minimal look is more your thing, you'll want the same style for your kitchen. Sometimes less is more, so here are our 5 simple steps to creating a minimalist, decluttered kitchen in your home.
You need to know the enemy before you can fight them. First, take a complete inventory of your kitchen. Pull everything out of the cabinets and drawers and put back only the items you need and use. Ask yourself – have I used this tool within the last 9 months? Am I going to use it in the next 9 months? If the answer is not a definite 'yes', remove it. Less is more. Decluttering can make your kitchen look bigger and make the most of storage space. The key to minimalist kitchen design is creating as much empty space as possible. This means maximising hidden storage. Wherever possible, small tools, appliances and food should be in its place and behind closed doors.
Step 2: Restrict the colours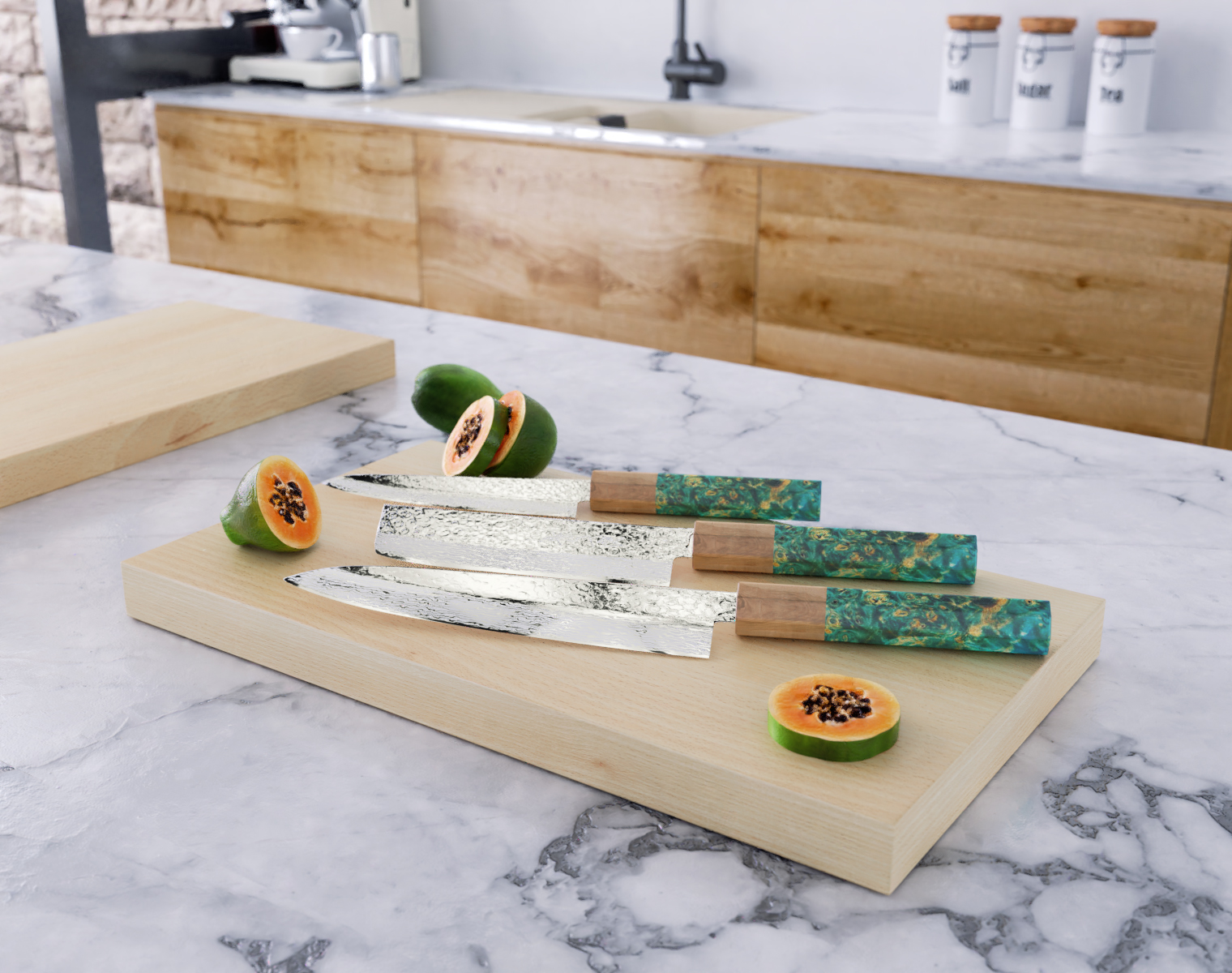 Minimal design is all about minimising contrast and using as few colours as possible, preferably in the same colour family. You can add a splash of colour by introducing minimalist tools and appliances, but a minimalist kitchen design is usually based on a solid colour palette, often in neutral tones. As a result, your kitchen will also look a lot more spacious and tidy.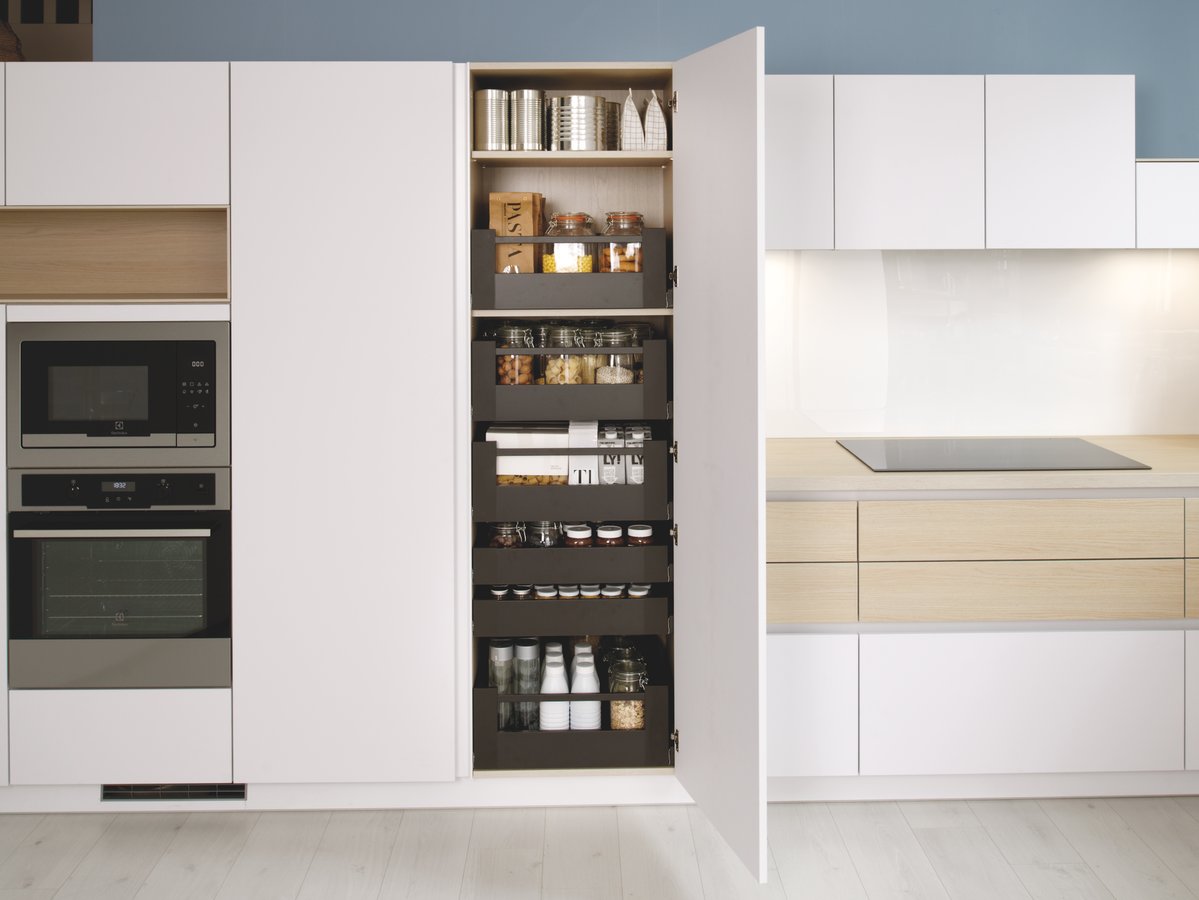 Ditching decorative door knobs on your kitchen units and introducing a handle-less, magnetic kitchen design offers a perfectly sleek, minimal look. You'll achieve a seamless, flowing effect in your kitchen that gives it a clean, fresh, spacious minimalist look. Alternatively, you can go for a very sleek handles with a metallic surface which will compliment the look of your kitchen appliances.
Step 4: Think about storage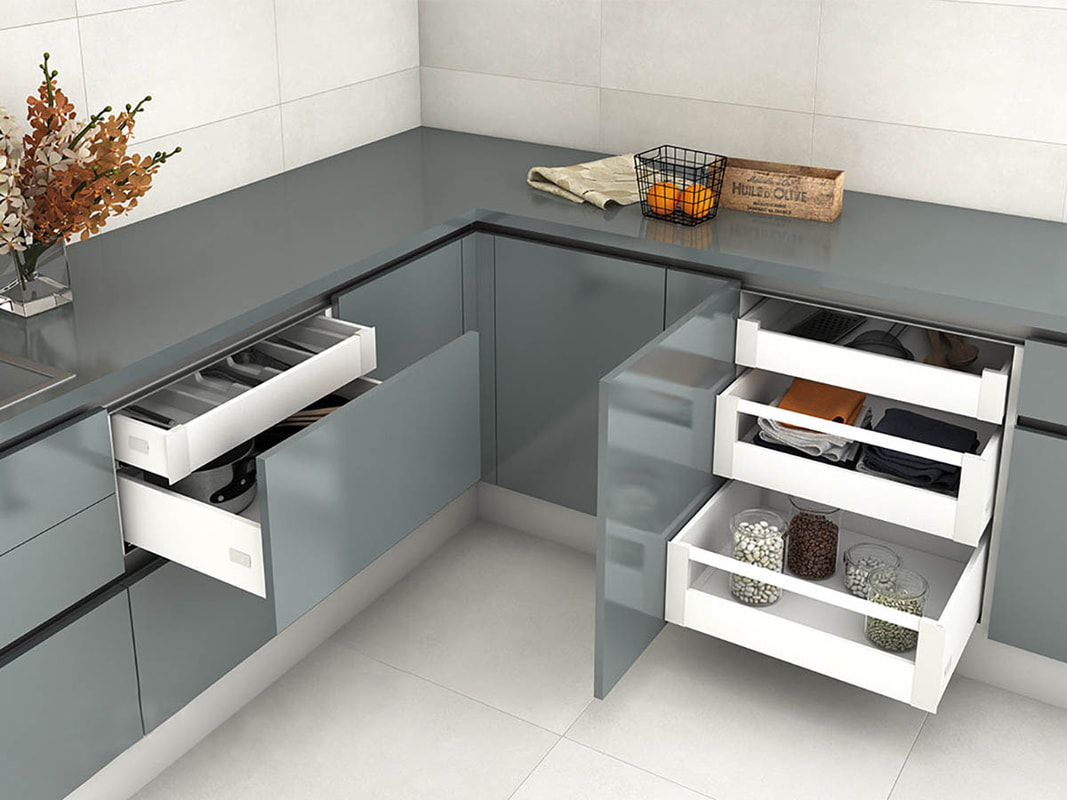 Decluttering is important but you'll still need appliances, utensils and cookware to make your kitchen the hub of the house. From pull-out pantries and corner units to large capacity drawers, you can organise your kitchen more efficiently with concealed storage. Keep outside only the necessary – appliances which you use constantly such as kettle or a knife rack. (Plus, when it comes to cooking knives, remember that it's always safer to keep them outside of the drawer).

Step 5: Keep it functional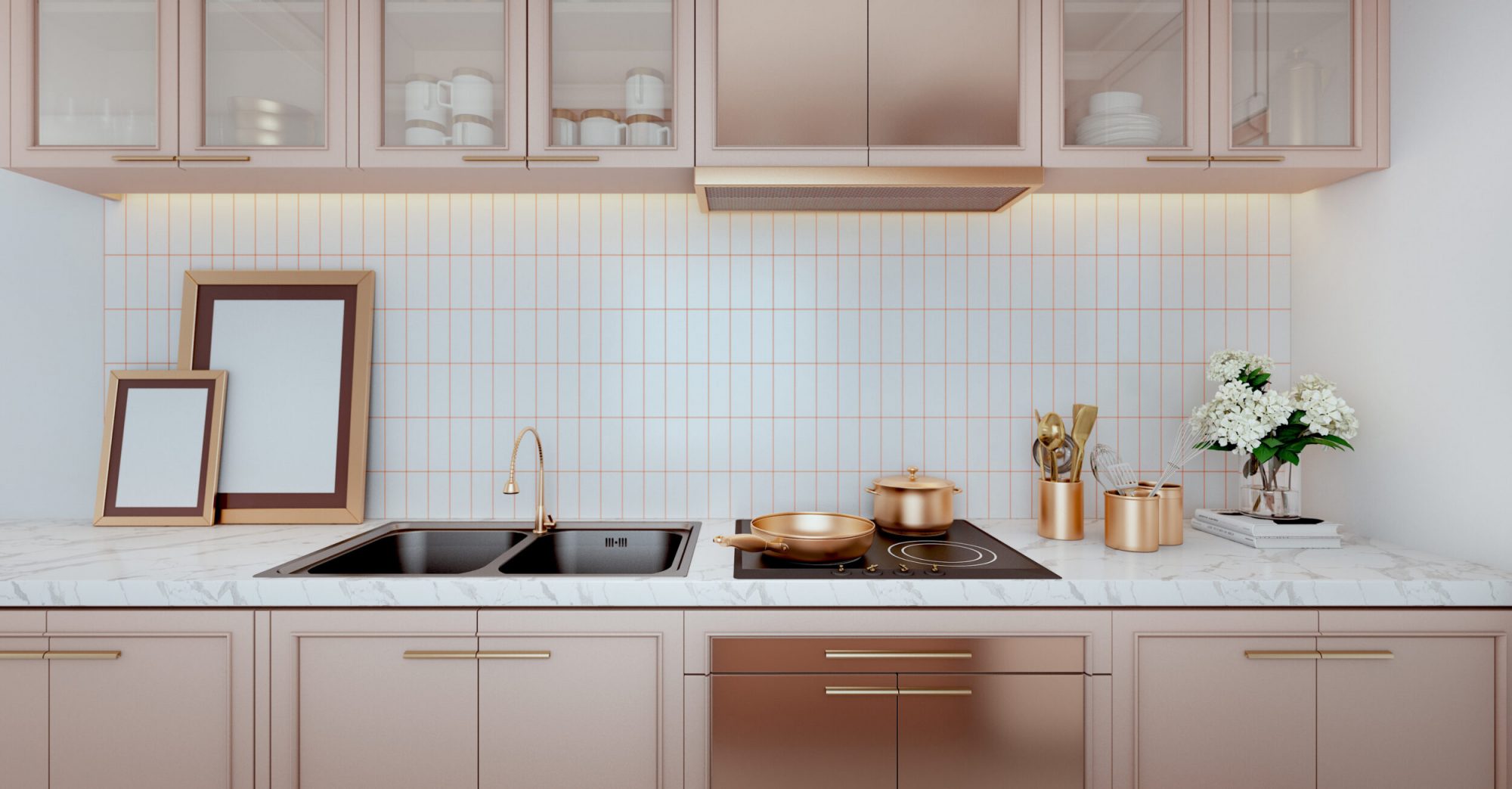 Minimalistic, modern design should be also functional.  Strip out anything in the kitchen that isn't essential but only collecting dust. Focus your design on upgrading the things that are crucial to the way you use your kitchen and that will last you a lifetime. The taps, sink, fridge, hob, knife storage and worktop will obviously need to stay and you'll need plenty of storage. If you trim everything back to the essentials, you can concentrate on making them as luxurious as possible. Minimalist kitchen stands the test of time because it doesn't reflect current design trends that might date. 
Remember, quality over quantity is always a great tip to follow.