If you are looking for the perfect mango coconut chicken curry recipe, look no further! The combination of sweet mango and chicken makes this creamy curry mouthwatering. You will find yourself always wanting more of it. 
2

 

tbs

 

vegetable oil

1

onion

1/2

 

red bell 

pepper

2

 

garlic 

cloves

2

 

tbs

ginger

2

tbs

 

yellow curry powder

1/2

tbs

 

ground cumin

2

 

mangos

2

tbs

apple vinegar
400 ml

coconut milk

200g

skinless chicken breasts or thighs 

Pepper

Salt

Optional: cilantro for garnish

Serve with cooked rice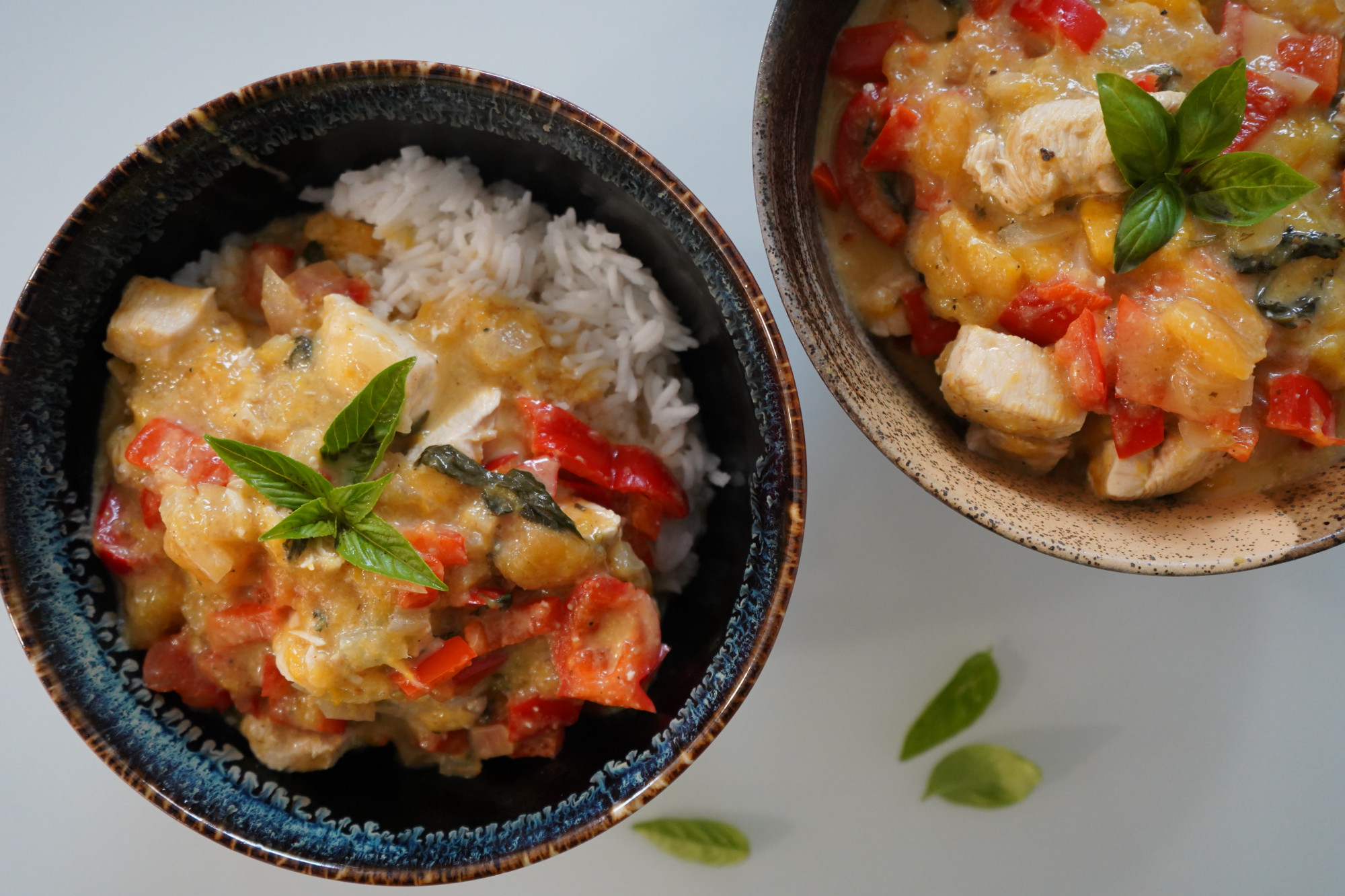 Using a sharp knife, cut your onion into small cubes and chop half of your bell pepper. Mince the two garlic cloves.
In a large pan at medium heat pour oil and add the chopped bell pepper and onion. Cook for 5 minutes and then add the garlic and ginger. Cook for another minute.
Add the cumin and curry powder to the pan and cook for 3 more minutes. 
Pour in the coconut milk, vinegar and 1 mango to the pan. Turn up the heat and bring to boil, then lower heat to a low simmer for 15 minutes. Make sure you are stirring the mixture with a a wooden spoon.
With a sharp knife, cut your chicken breasts into cubes. Add these into the pan and cook for about 10 minutes until the chicken is cooked throughly.
Add the other mango to the pan. Stir and let cook at a low heat for a few minutes. Do not boil.
Add salt and pepper to taste.
Serve with rice and garnish with cilantro.
Enjoy.
Watch how to make mango coconut chicken curry