In today's article we want to share our perfect baba ganoush recipe with you. For those of you who never tried it before, baba ganoush is similar to hummus but it gets its base from aubergines (eggplants) instead of hummus. Much like hummus, baba ganoush is eaten as a dip or spread and pairs perfectly with pita bread and raw veggies.  
4 aubergines
4 cloves of garlic
4 tbs lemon juice
½ cup tahini
⅔ cup olive oil
1 tabs of paprika
Salt to taste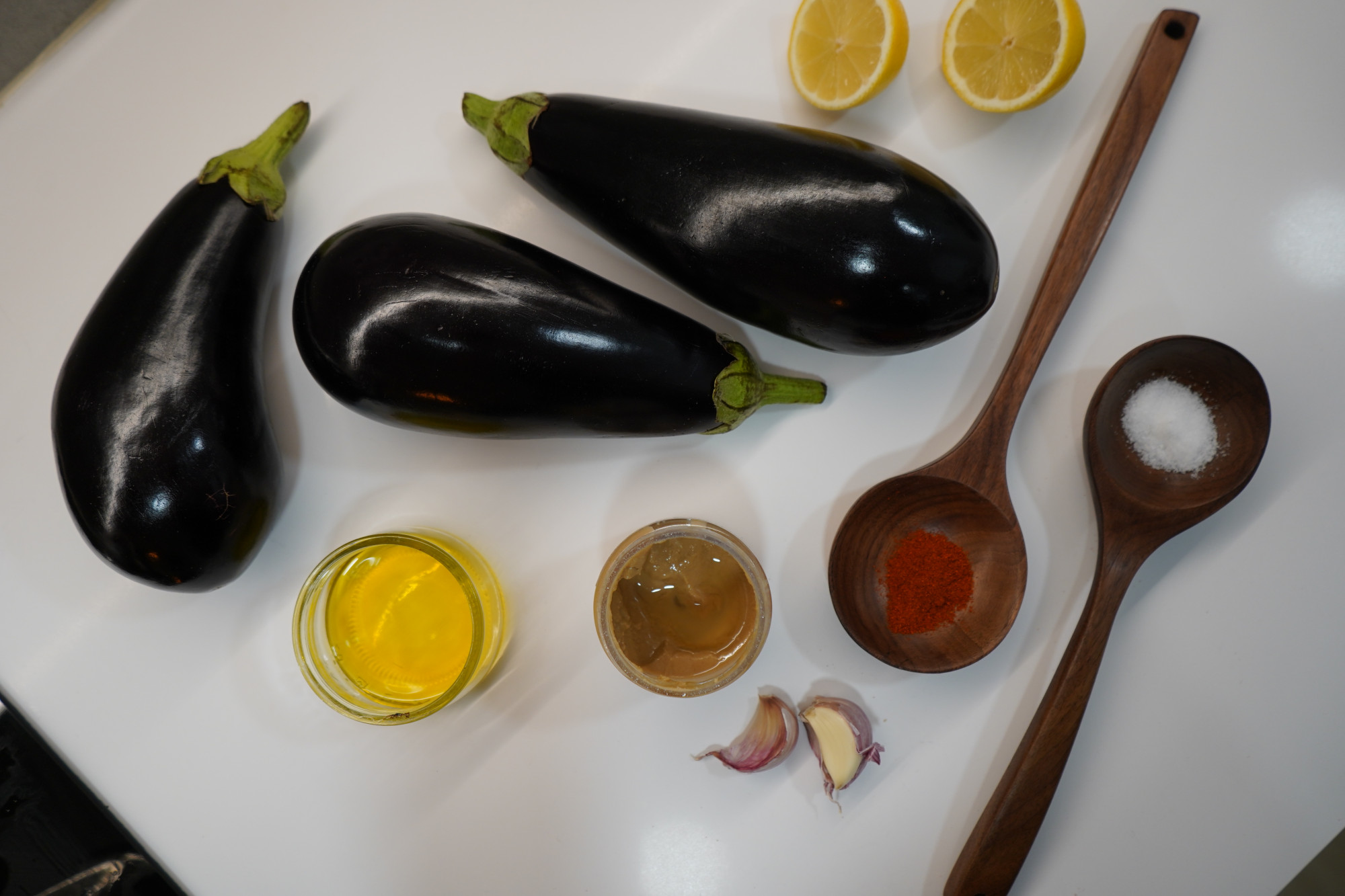 Preheat the oven to 230 degrees Celsius.
Using a sharp knife and a cutting board, slice your aubergines in half lengthways.
Brush the cut aubergines with paprika. Line your baking tray with parchment paper and place your aubergines on it with the cut halves facing down.
Bake the aubergines until the inside becomes tender. This should take roughly 30-40 minutes.
Remove from the oven and let cool for 5 minutes. Using a large spoon, scoop out the flesh (inside) of the aubergine leaving the skin out.
Place the flesh of the aubergine you scooped out into a blender. Add the oil, garlic, tahini, salt and lemon juice.
Blend until the mixture becomes pale and creamy. Taste and add salt or lemon juice to taste.
Place the baba ganoush into a serving bowl and enjoy!
Watch how to make baba ganoush: