What is Fine Bone China?
Fine Bone China (FBC) is a type of chinaware. Please note that chinaware did not originate in China, it's merely the name given to fine and ornamental ceramic tableware. Like its name suggests, traditional Fine Bone China has bone components. To be more specific, it is a type of porcelain composed of bone ash, feldspathic material, quartz and kaolin (a white clay).
On average FBC pieces contain around 40% to 50% bone ash, with a minimum of 25%. In fact, it is this bone component that gives FBC its milky-white colour and translucency. If you want to differentiate between normal china and FBC you should hold the piece towards the light, if light passes through it then you are holding FBC. Otherwise, you can test it by placing your hand behind the piece of china, if you see your hand's silhouette then its real Fine Bone China.

New Fine Bone China, the cruelty-free alternative
In attempts to lessen animal cruelty and produce a more ethical substitute, the FBC industry has created New Fine Bone China also called New Bone China or New Fine China. In New Fine Bone China, the bone ash is replaced with other ingredients. Hence, it has all the previous ingredients but no animal bones.
New Fine Bone China is a kind of white porcelain that is made similar to the appearance of Fine Bone China by adding calcium oxide (instead of bone ash). Its components and firing temperatures make New Fine Bone China finer, whiter and more durable than normal porcelain.
Differences between Fine Bone China and New Fine Bone China
1. Raw materials
Fine Bone China contains bone ash, whilst New Fine Bone China doesn't have any bone components.
2. Firing
Fine Bone China is formed by firing two times. On the other hand, New Bone China is formed by one-time firing, like all other porcelain.
3. Translucency 
Due to its bone ash, Fine Bone China is more translucent and has a softer white colour than New Bone China. Although New Bone China will also be light and allow light to pass through it, it's not as translucent as Fine Bone China.
4. Price
New Bone China tends to have a lower price than Fine Bone China.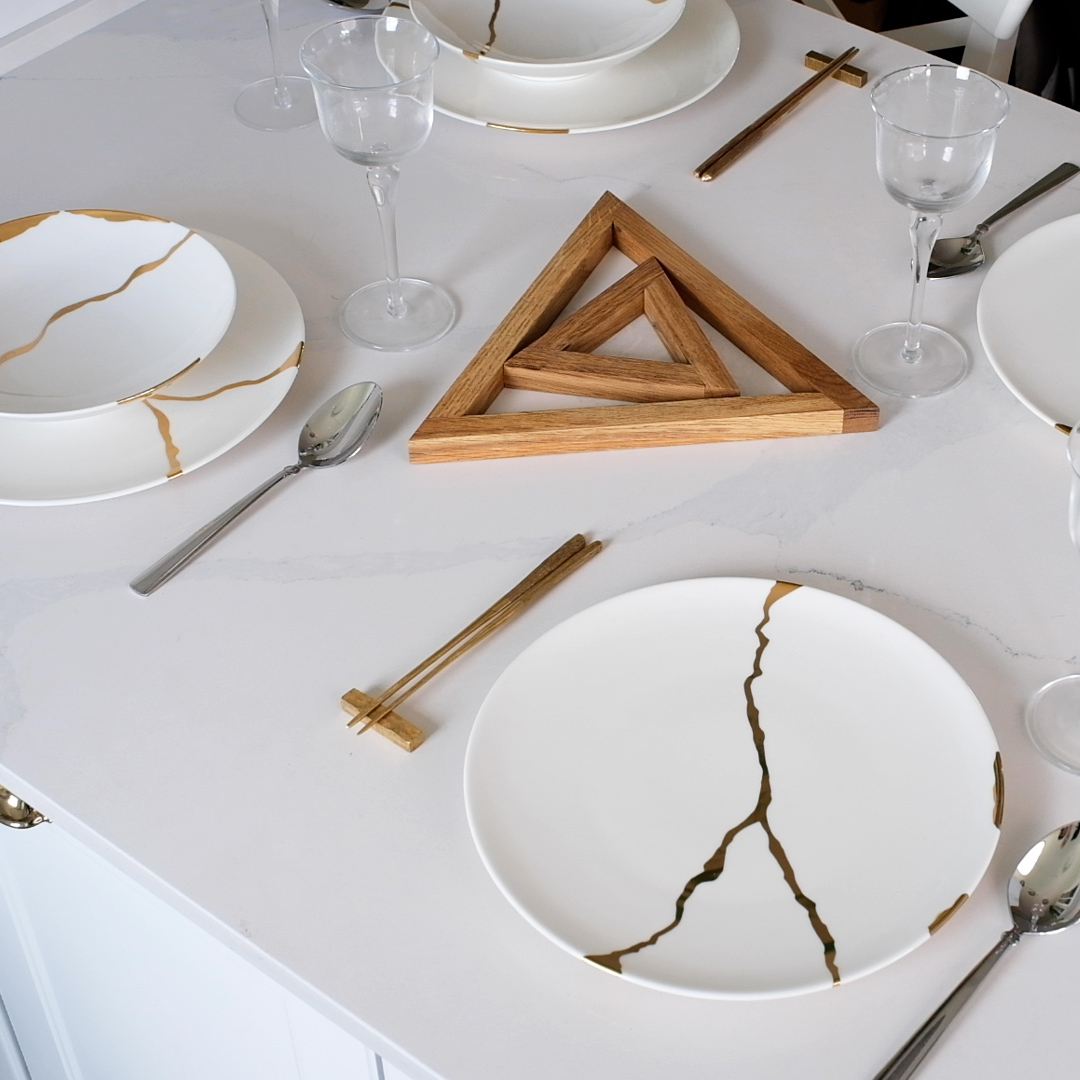 What about Oishya's Fine Bone China tableware collection?
Oishya's tableware collection is made from cruelty-free Fine Bone China, therefore New Fine Bone China. For this collection, we collaborated with a porcelain manufacturer with a history dating back to 1860. Our tableware is produced with high-quality imported raw materials, including kaolins (48%), quartz (20%) and feldspar (30%). The manufacturer has valid quality approvals obtained from suppliers for all raw materials used in production. Additionally, raw materials are tested in the factory laboratory on the basis of the stands BN, PN and ZN before being introduced to the production.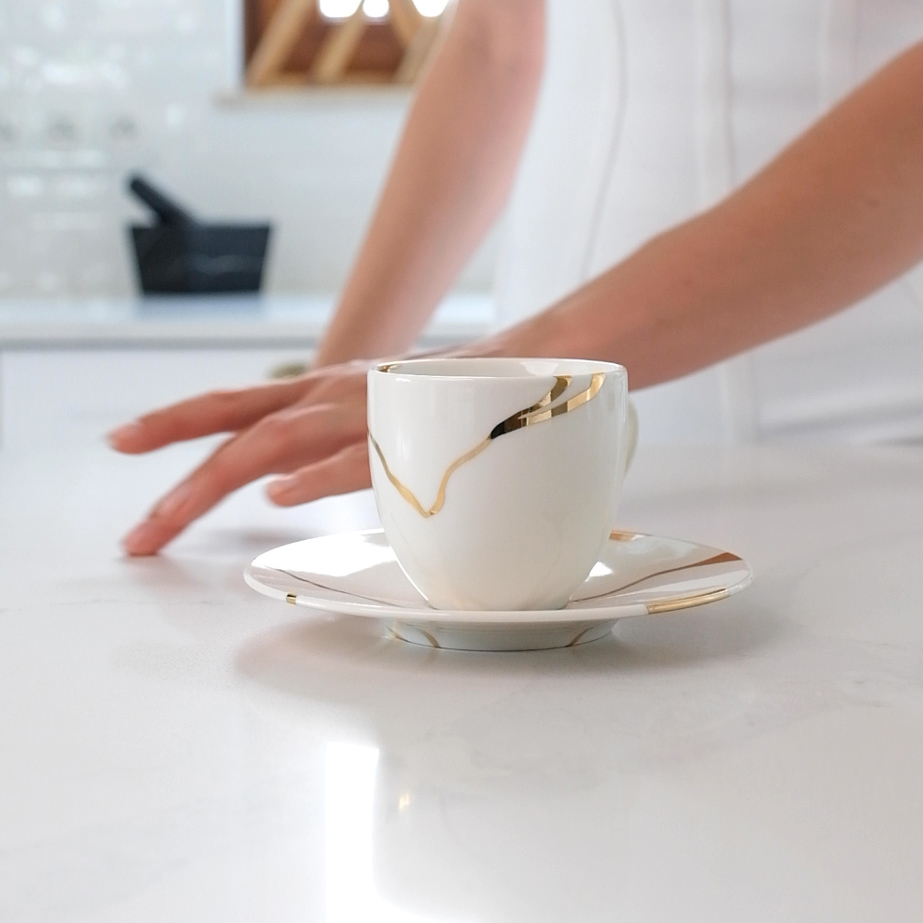 Oishya's New Fine Bone China porcelain tableware collection pieces have a layer of 24 carat gold applied on top. These feature a wide range of elevated broken lines, designed as a contemporary interpretation of the Japanese art of kintsugi.