Often, mixing two styles is better than one. Interior design is no exception. Japandi, one of the ever-trending styles is an absolute proof of that. This hybrid aesthetic combines the modern-cool vibe of Scandinavian — or Nordic — designs with warm-like-yet-traditional elegance that's associated with Japanese styles. Together, they're our favourite take on minimalism (and we hope they'll since now become yours too).
If you're as intrigued by Japandi as we are, read on. We explain in more depth what Japandi is, why it works so well and how to make it work at home to bring the best of two worlds.
As we mentioned in the intro, Japandi is a combination of the much loved Scandinavian style paired elegantly together with Japanese elements to create a minimal, yet homely look that you're guaranteed to love. Japanese and Scandinavian are two different, yet very similar design styles. Although they come from different sides of the globe, they both share similar principles in foundations of minimalism.
Combining the best of both worlds it draws on the Japanese notion of wabi-sabi; finding beauty in the imperfect, rough, and hygge–a Scandinavian word for 'intentional intimacy' adopted by interior designers worldwide for a style that focuses on creating an atmosphere of comfort and warmth (especially during the cold, darker days).  While Japanese spaces can get overly sleek, the rustic details in Nordic design add variance. Where Scandinavian interiors have a tendency to be neutral to the point they can appear antiseptic, the warm colour palette of Japanese design gives the room more 'homely' feeling.
Emphasising the importance of function-driven spaces Japandi is defined by a smattering of statement pieces rather than an abundance of décor, it is simplicity at its core but homely at its edges–a style that is both functional, minimal and welcoming.
How to bring Japandi to home outside its root countries
Take for example flooring. To achieve Japandi combine warm woods complemented by the marble flooring. It's minimalist, choosing to showcase just one or two accent pieces, like the artwork, a small stack of coffee table books, some neutral fronds in a jar. Throw in kimono handmade cushions and you'll achieve elegant, yet, a warm style exuding warmth and Japanese Zen.  Definitely a restful and tranquil place to come home to every day.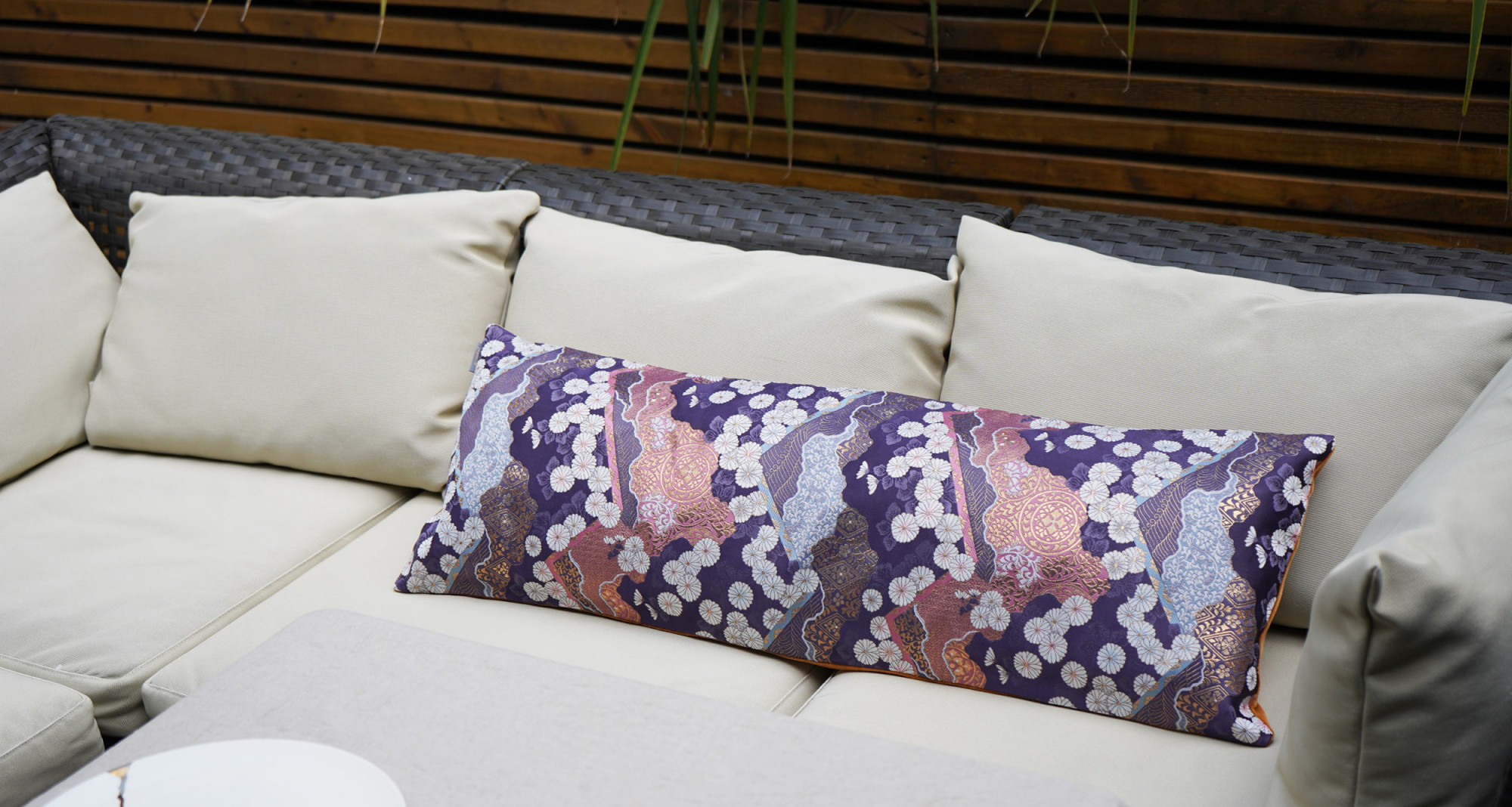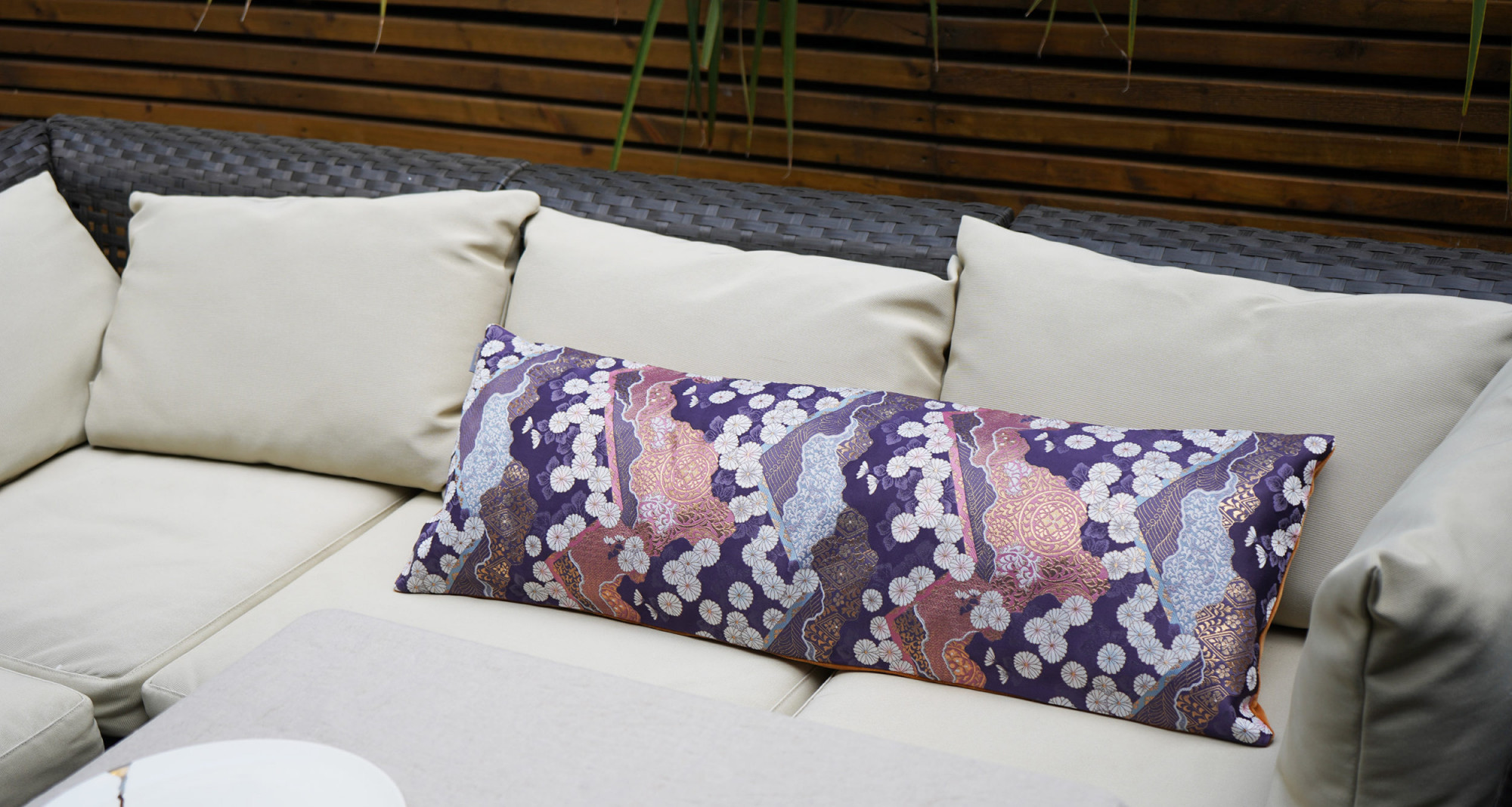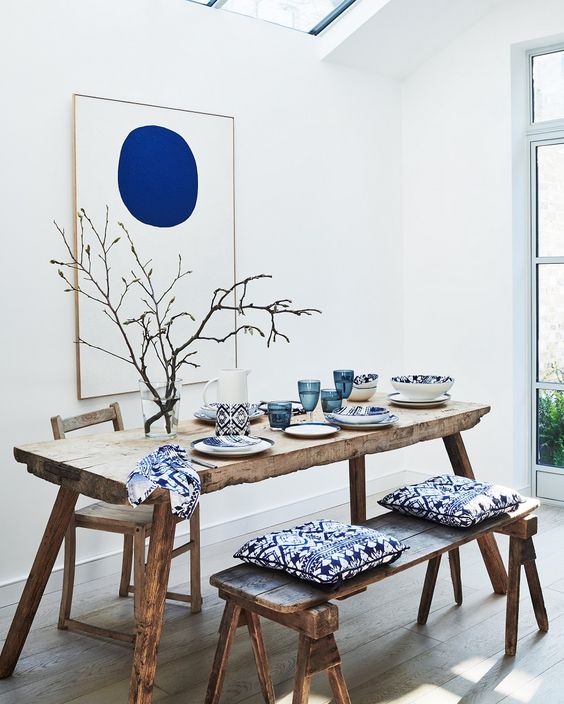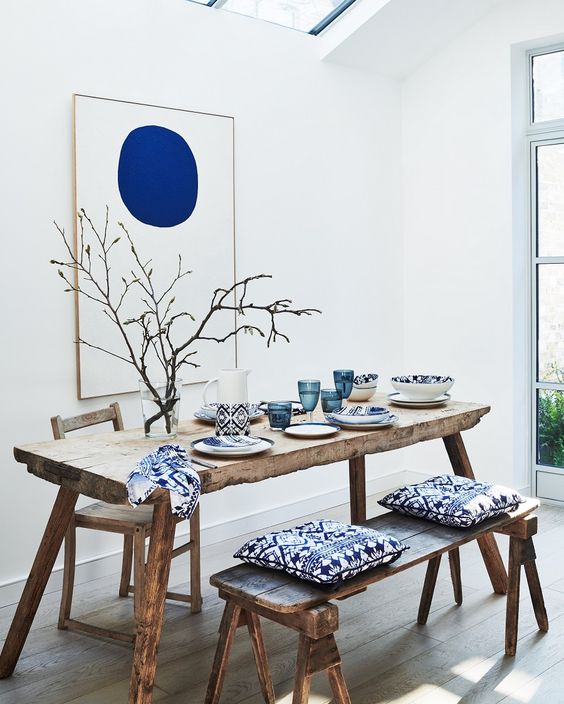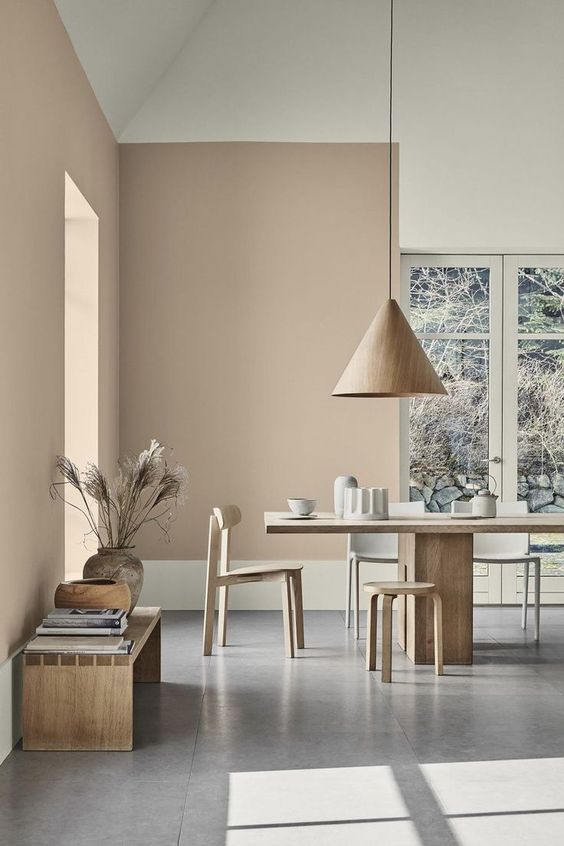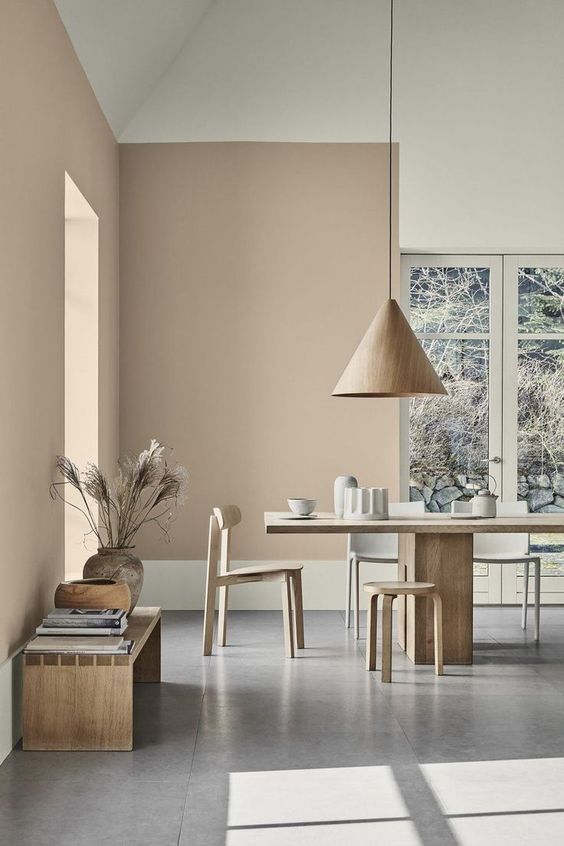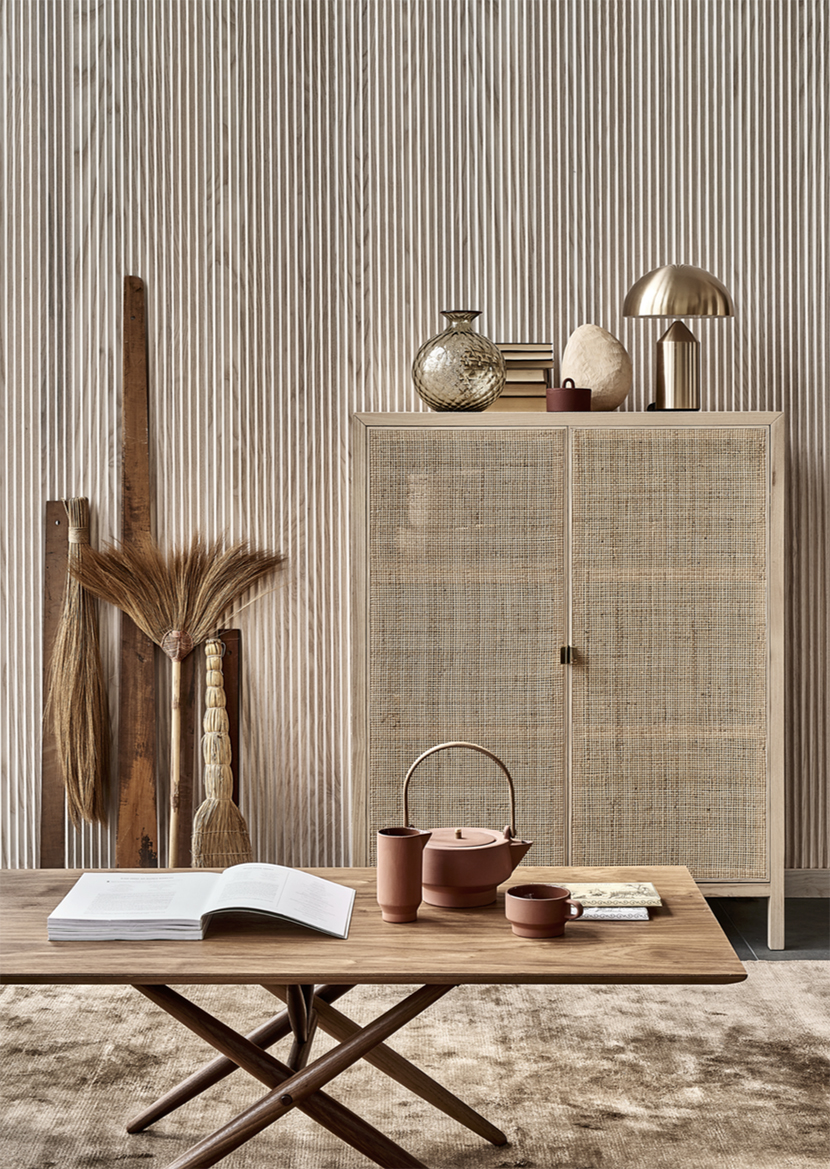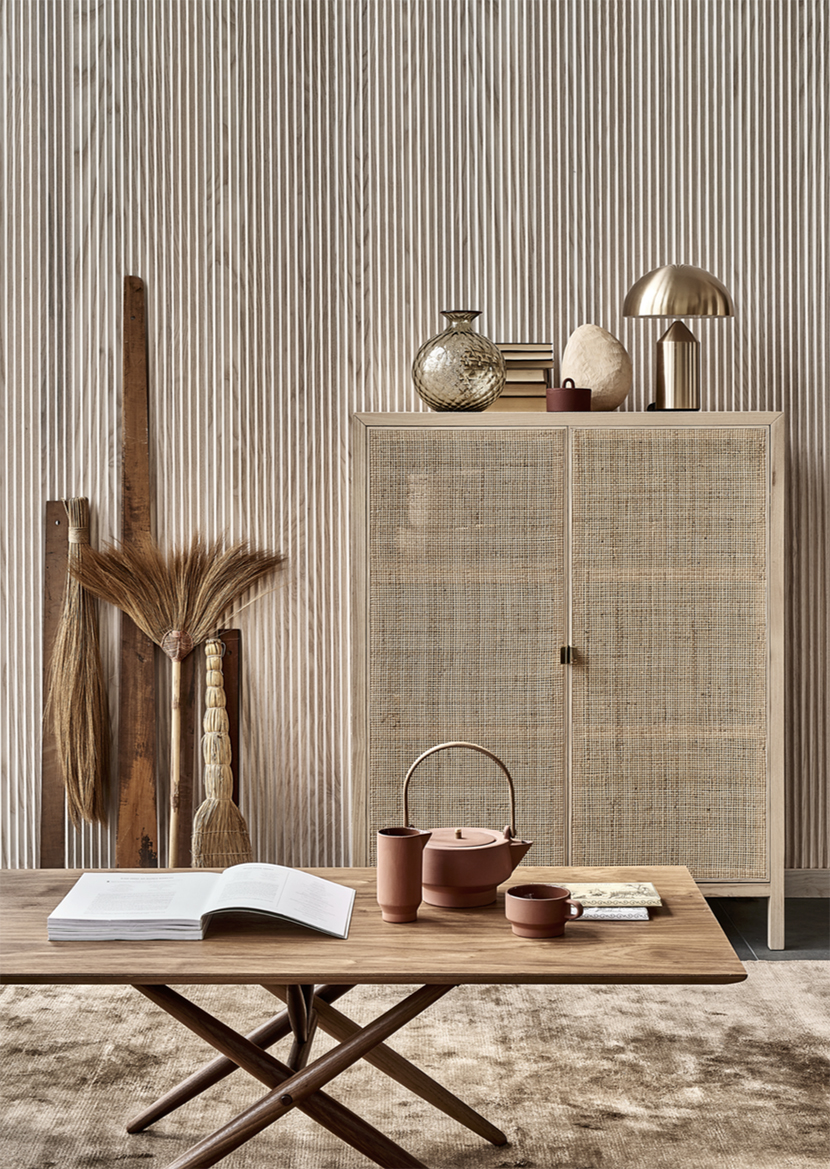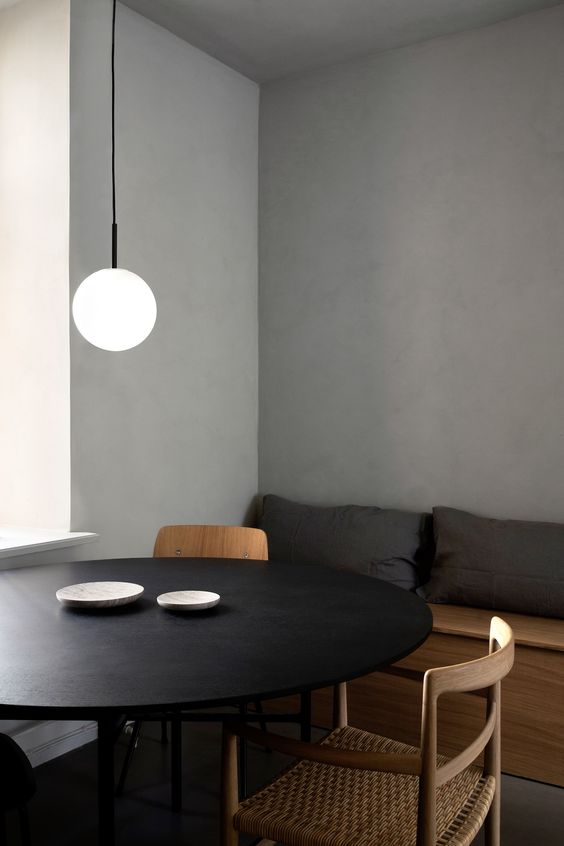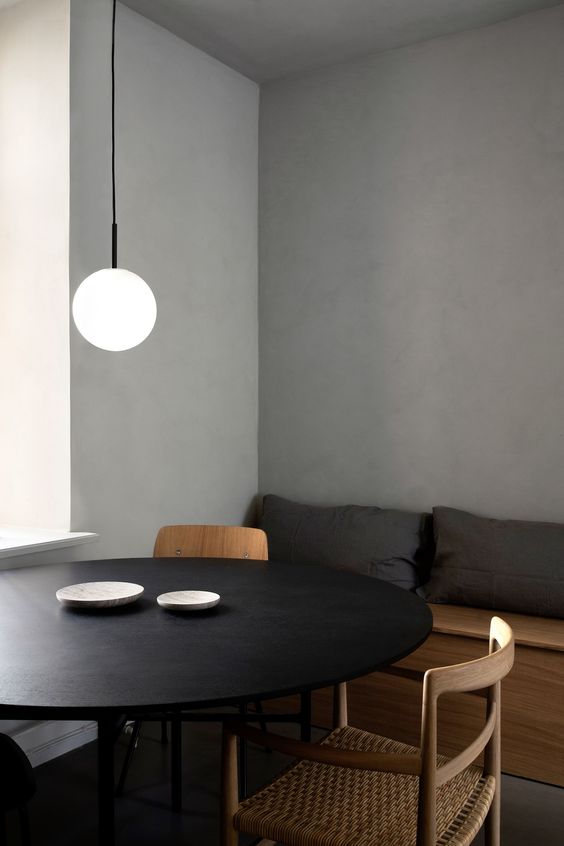 Contrast is key to creating visually interesting interiors, and Japandi takes lead in this. The colour palette is the easiest way to see how juxtaposition defines this trend and creates a new and exciting look.
The first step is understanding the defining shades of each style. The neutral tones of Scandi style should be balanced with the rich, warm tones of Japan. Now we're not talking vivid reds and yellows but darker more sombre hues; navy blues, bottle greens and burnt oranges that contrast with a classic Scandi neutral palette. As colour helps warm up the generally cool tones of Scandi style, the rustic, eclectic nature of Scandinavian pieces helps to soften the hard, polished and darker tones of traditional Japanese furniture. Try to instal woods in colours a bit far off from ash and white pine into darker, instead, opt for warmer finishes like walnut and maple, juxtaposed with black accents and the compulsory pop of green from 70s inspired house plants, resulting in a minimal, lived in, visually interesting interior that warms the soul.
Most Japandi rooms start with a darker base, usually a saturated, neutral shade. The contrast is then created through incorporating a mix of light woods and stark, black hues. Even the accents are usually monochromatic. However, a few vibrant colours can be added through natural sources. House plants are always a great choice.
For a dose of colour, add a muted green to the walls, which will complement e.g. your display shelf full of your favourite items perfectly. Try to keep the colour scheme consistent and don't forget to bring the white Scandi accents brightening up the space.
We can all agree that when it comes to Scandinavian and Japanese design – one word immediately comes into mind – functionality.
Japandi aesthetic is built with a few statement pieces taking centre stage as opposed to an abundance of décor that may clutter or distract. The casual furniture forms of Scandinavian design and the intricate lines of Japanese aesthetics create a style that is altogether gentle and elegant. As both Scandinavian and Japanese furniture is so easily identifiable it's smart to use a mixture of both styles, combining light and dark woods with a contrast of pieces, doing this enables you to drive home that harmonious juxtaposition and a delightfully diverse sense of texture.
An example can be installing television (or other electronics) and sofa close to the ground, something that is a common sight in most Japanese homes, while creating a comfortable and warm atmosphere with its use of a black textured rug, lots of comfy, reach in texture cushions and a throw.
As an ultimately more minimal and organic aesthetic it's key to style your home with practical textiles, natural materials such as woods and multi-functional pieces. (Did we mention we're a a huge fan of aomori hiba and hinoki wood?).
Japandi is a style that celebrates functionality and carefully considers every item within the home celebrating the idea of danshari – keeping only the items you love and removing those, which create confusion in your wellbeing.
Think contrasting colours, natural throws and the usable items like bowls, plates and trays used as decorative items. Focus on practicality but most of all comfort, mixing both styles for a scaled back, luxurious yet homely feel. Whatever styling items you choose, put emphasis on natural elements such as rattan, wood, linen and leather.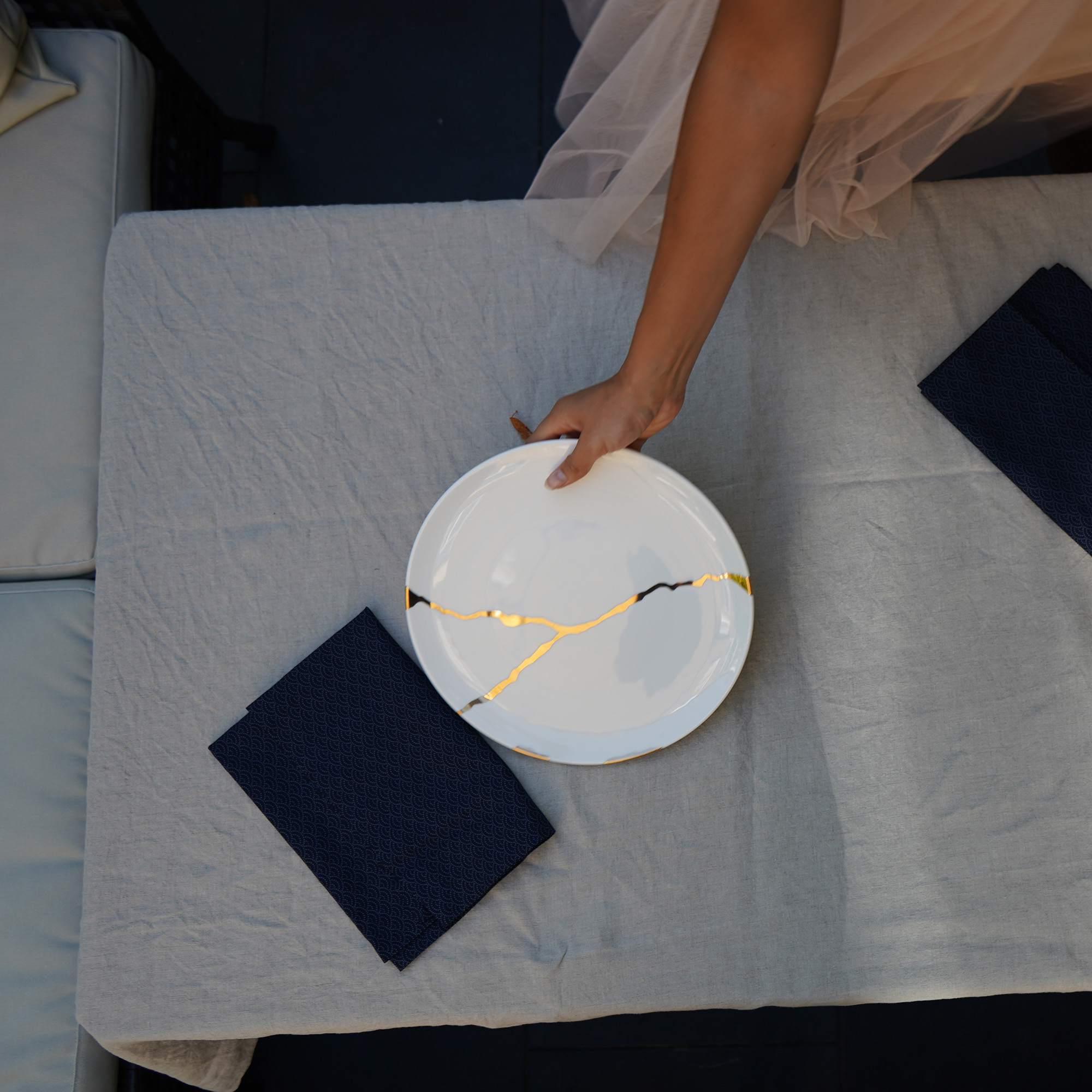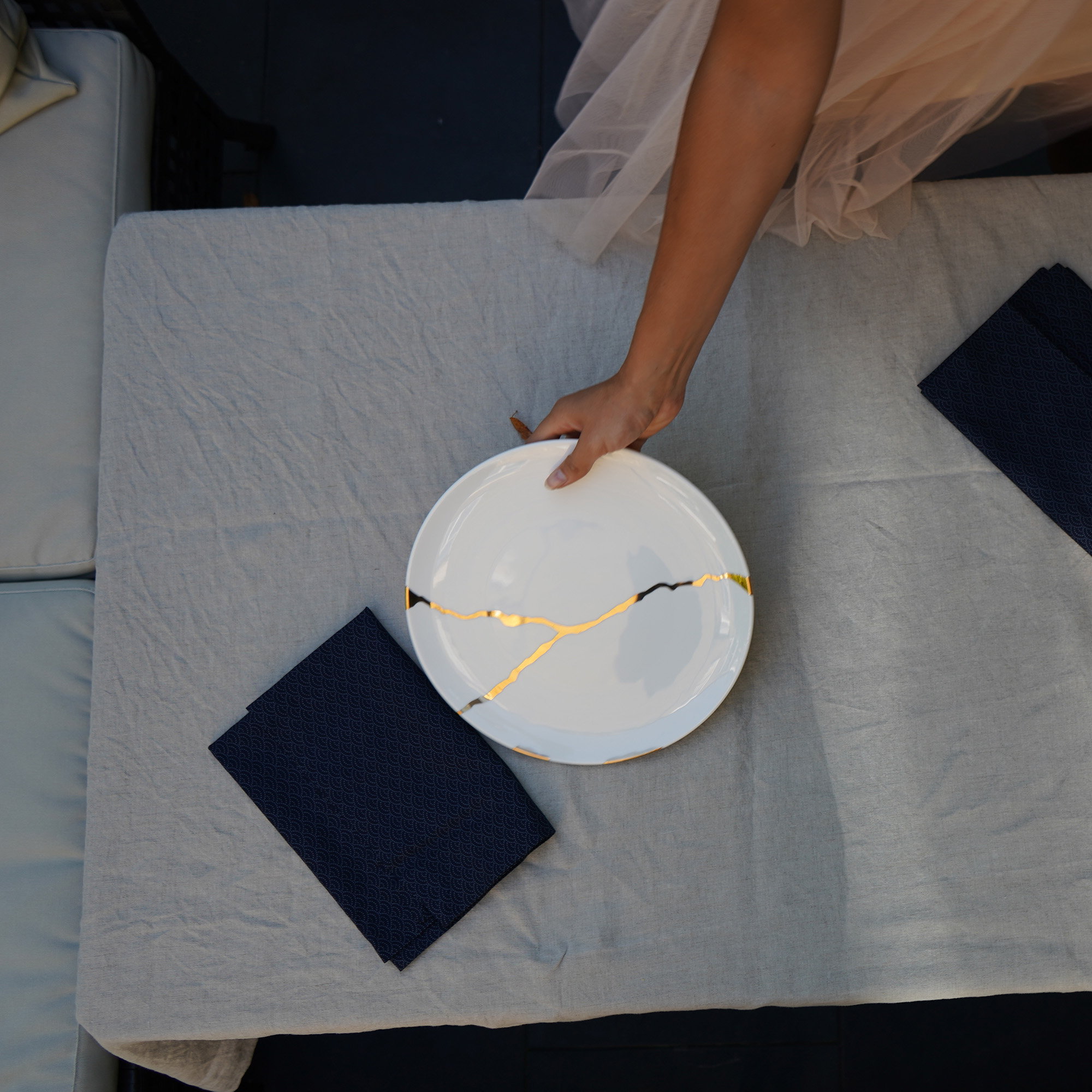 A good example can be the wooden frame that leads to the large floor-to-ceiling windows with the quintessential black frame. Such space is multi-functional and can transform from a seating area to a working space with just a few adjustments (like bringing the coffee table over to the windows). A textured rug, fabric sofa and a throw add a cosy feel to the home. Another way to do this is to add curtains to the home, whether it's in the bedroom or as a covering for your shelves.
For those of you that enjoy the minimal but are looking for a little more homely feel, by pairing the best of Scandinavian and Japanese designs might just be the top spot. For us, it's simplicity at its finest.
What does Japandi mean to you?