With Christmas just around the corner, we have come up with 10 Christmas gift ideas for those special women in your life. Think mothers, sisters, aunts, girlfriends, etc.
1. Kintsugi tableware
This is a perfect gift for that elegant woman in your life who loves delicate and timeless things. Not only are kintsugi products beautiful, they come with a great message. It teaches that broken objects are not something to hide but to display with pride as broken pottery is joined with liquid gold emphasising its "scars". Why not try Oishya's Kintsugi Inspired porcelain plate set pictured below.

2. Clothing with kimono fabric
For the woman who loves sharing her love of Japan, we recommend clothing with Japanese elements. Despite the beauty of kimonos, it is understandable that a woman in the West might not feel comfortable wearing one in public. This is why we suggest clothing pieces with kimono fabrics, think t-shirts, hoodies, skirts. A great gift for any woman!

3. Japanese knife set
This will put a smile on the face of any woman (or man) who loves cooking. Japanese knives are known for their incredible sharpness and are used by both professional chef's and home cooks worldwide. Make sure the knives are actually made in Japan by master blacksmiths with authentic japanese steel.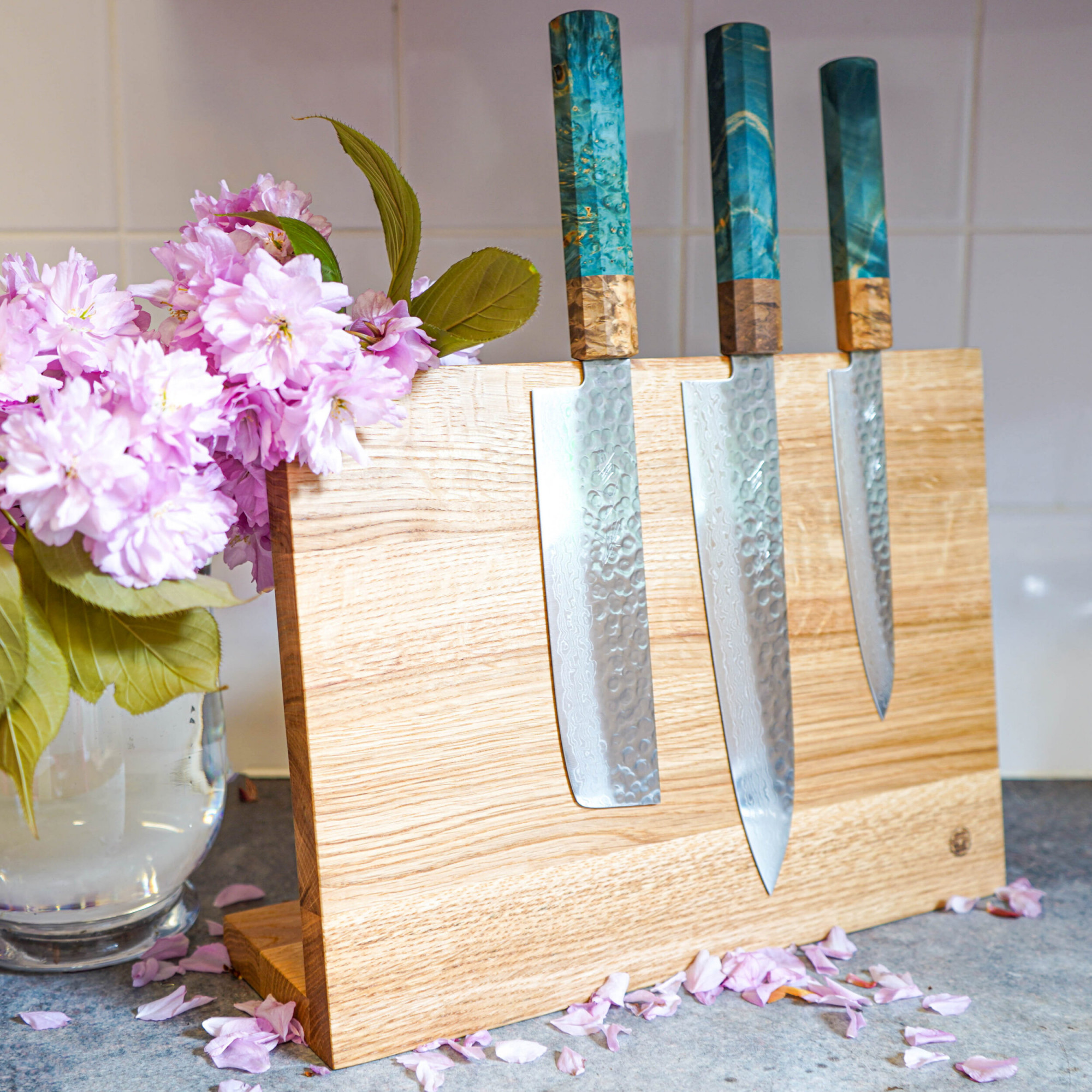 Picture above: Sakai Kyuba x Oishya knife set made in the city of Sakai in Japan
4. Linen bed set
Japanese or Japanese inspired linen bed sets are a beautiful, fun and elegant gift for a Japanese enthusiast. This gift will bring a bit of Japanese flair to any bedroom.  Best of all: she won't need to worry about ironing it!
5. Decorative cushion pillow
A Japanese embroidery cushion will bring a Japanese appeal to any home. Japan has always created some of the most incredible fabrics in the world. There is no such thing as too many pillows, so this can be the perfect incentive to get her to start her own cushion collection.
6. Bath robe
This is an excellent Japanese gift for anyone obsessed with the country and culture. Choose a bath robe with kimono style patterns, its resemblance to a kimono will make any Japanese fan love this gift!
7. Japanese chopping board
Almost every meal requires chopping, so good quality chopping board are great gift ideas. Given that this is a Japan inspired Christmas gift ideas guide, go for a Japanese chopping board, made out of Aomori Hiba, one of the Three Japanese Precious Woods known for its superior quality and sturdiness.

8. Bonsai
Bonsai trees are a great gift for the plant loving and nurturing woman. In Japan, a bonsai symbolises harmony, peace, an order of thoughts, balance and all that is good in nature.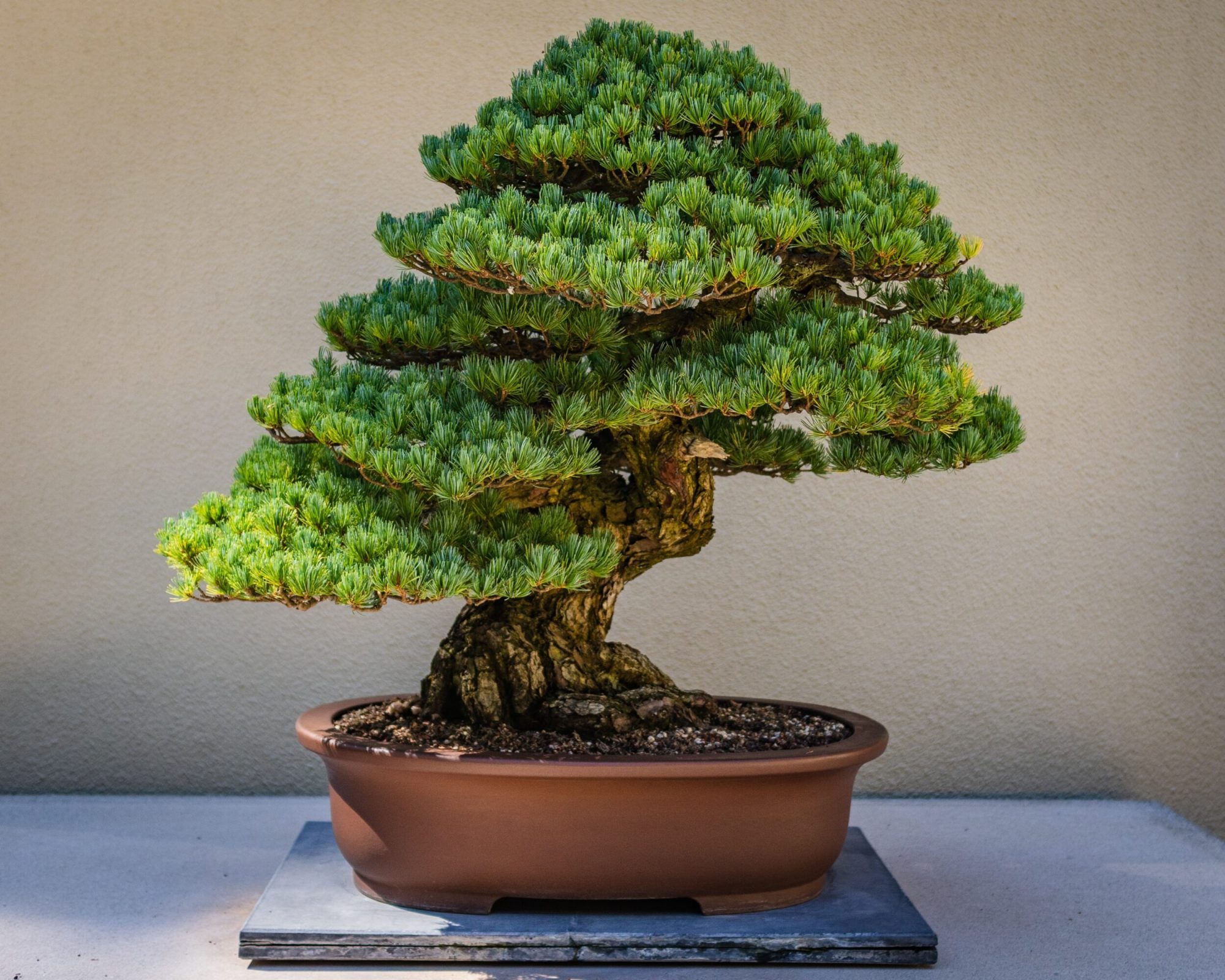 9. Handheld fan
This is a stunning gift that can be extremely practical in warmer days. They come with beautiful prints and colours, one of which will be perfect for her.

10. Real matcha
Last in our list of gift ideas is real matcha. The Japanese are big fans of green tea (in particular matcha tea) which is most valued for its high antioxidant compounds. You can even enjoy this together at a tea party!