Nachhaltigkeit & Soziale Auswirkungen
Hochwertige Handwerkskunst & Kleinserienfertigung
Wir sagen Nein zum Trend der Fast-Fashion und kreieren Produkte, die für die Ewigkeit gemacht sind. Wir möchten, dass unsere Produkte Ihnen und Ihrer Familie über Generationen hinweg dienen. Genau aus diesem Grund setzen wir auf Qualität.

Von unseren Rohstoffen bis hin zur Auswahl an Handwerkern sind wir bestrebt, zeitlose Qualitätsprodukte herzustellen, damit Sie weniger und besser kaufen können. Dies bedeutet, dass Sie Ihre Werkzeuge nicht alle paar Monate oder Jahre austauschen müssen, was insgesamt zu weniger Abfall führt.

Um die Qualität und Langlebigkeit unserer Produkte zu gewährleisten, arbeiten wir mit Kleinserien. Es ermöglicht den Handwerkern, mit denen wir zusammenarbeiten, jedem Produkt die angemessene Zeit und Aufmerksamkeit zu widmen, die es benötigt. Es ermöglicht uns auch, Produkte konsequent zu verfeinern und anzupassen, um jede Charge für Sie besser zu machen. Kleine Chargen bedeuten auch weniger Abfall, sowohl bei Materialabfällen als auch bei unverkauften Produkten.

Außerdem arbeiten wir, wo immer möglich, mit lokalen Handwerkern zusammen um CO2 zu reduzieren. Zum Beispiel werden unsere Messerboxen und Holzprodukte vor Ort in Europa statt in Asien hergestellt, um unseren CO2-Fußabdruck zu reduzieren. Ebenso verwenden unsere Handwerker Materialien aus der Region, um unsere CO2-Emissionen zu reduzieren.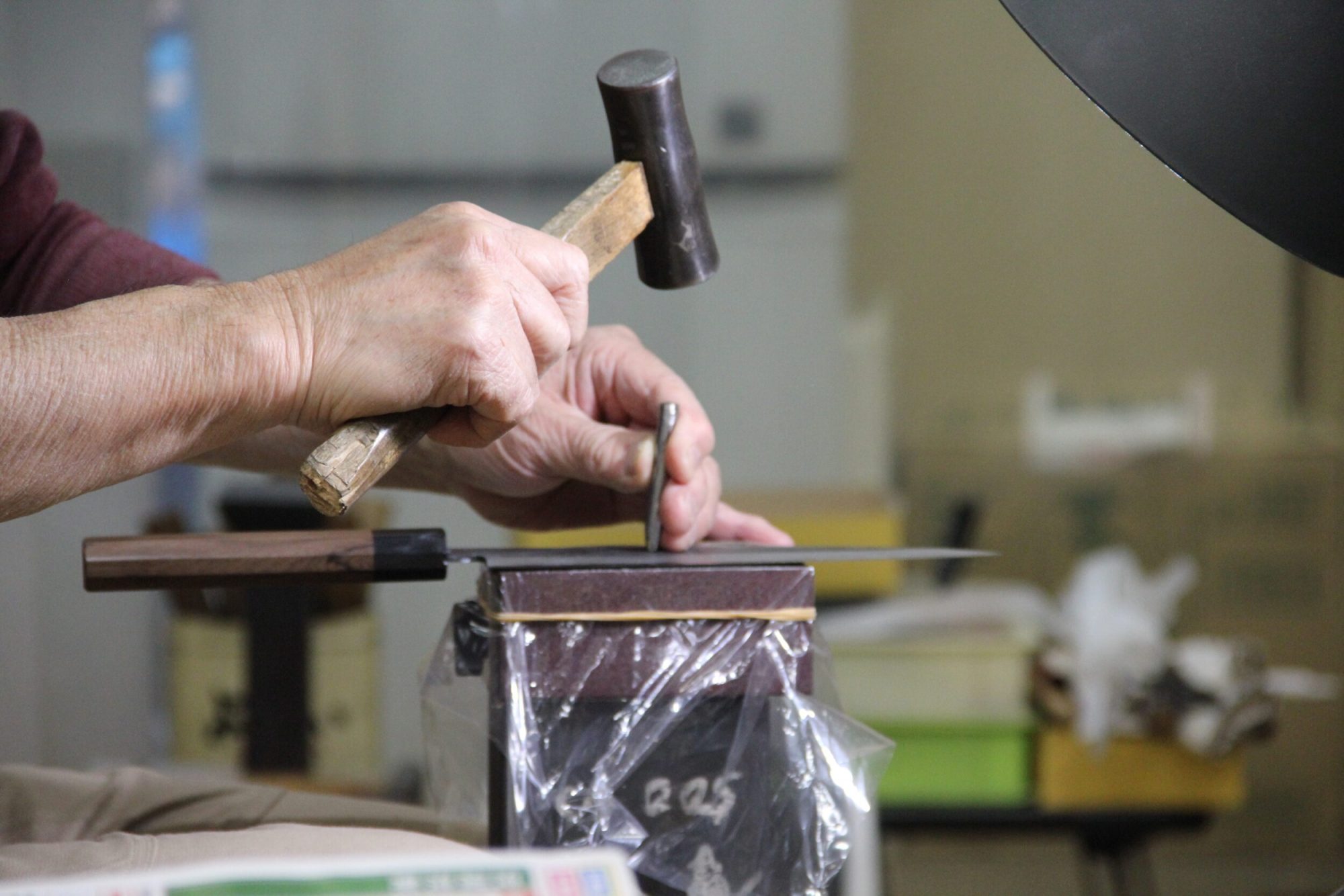 Drei
nachhaltig
Materialien
Wir konzentrieren uns auf drei nachhaltige Materialien: Metall, Stein und Holz. Diese drei Materialien sind extrem langlebig und es ist diese geerbte Haltbarkeit und Langlebigkeit, die sie nachhaltig macht. Durch die Auswahl dieser hochwertigen und langlebigen Naturmaterialien verhindern wir, dass Tausende von Einwegprodukten von geringer Qualität in die Umwelt gelangen.​
Metal
Metal is an extremely recyclable material. The metals we use: steel, copper and brass are 100% recyclable.
Wood
There is very little waste in the production of wooden products, and any waste is used by our craftsmen as an energy source.​ Wood is also recyclable, durable and 100% biodegradable.
Stone
Stone is a natural product of the Earth that has stood the test of time, it is strong, durable and recyclable.
Recycelte Polyestertaschen
Wir entfernten Papier- und Plastikbezüge von allen unseren Wäscheprodukten und stellten stattdessen auf die Herstellung von RPET-Beuteln um.

RPET, auch bekannt als PET- oder PETE-Flaschengewebe, ist ein umweltfreundliches Gewebe, das aus dem Garn von recycelten Plastikflaschen hergestellt wird. Aus diesem umweltfreundlichen 100 % recycelten Garn fertigen wir die Taschen unserer Leinenprodukte.

Um Dir eine Vorstellung zu geben: Im Vergleich zur Produktion von neuem Polyester gibt es diese Vorteile:

- Reduziert den CO2-Gehalt um über 4 Tonnen

- Spart 14 Gallonen Erdöl

- Spart über 14.000 Gallonen Wasser

Diese Taschen wurden mit der Absicht erstellt, von Ihnen für verschiedene Zwecke wiederverwendet zu werden. Aus diesem Grund haben wir uns für ein recycelbares und langlebiges Material entschieden, das Sie behalten und nach Belieben verwenden können.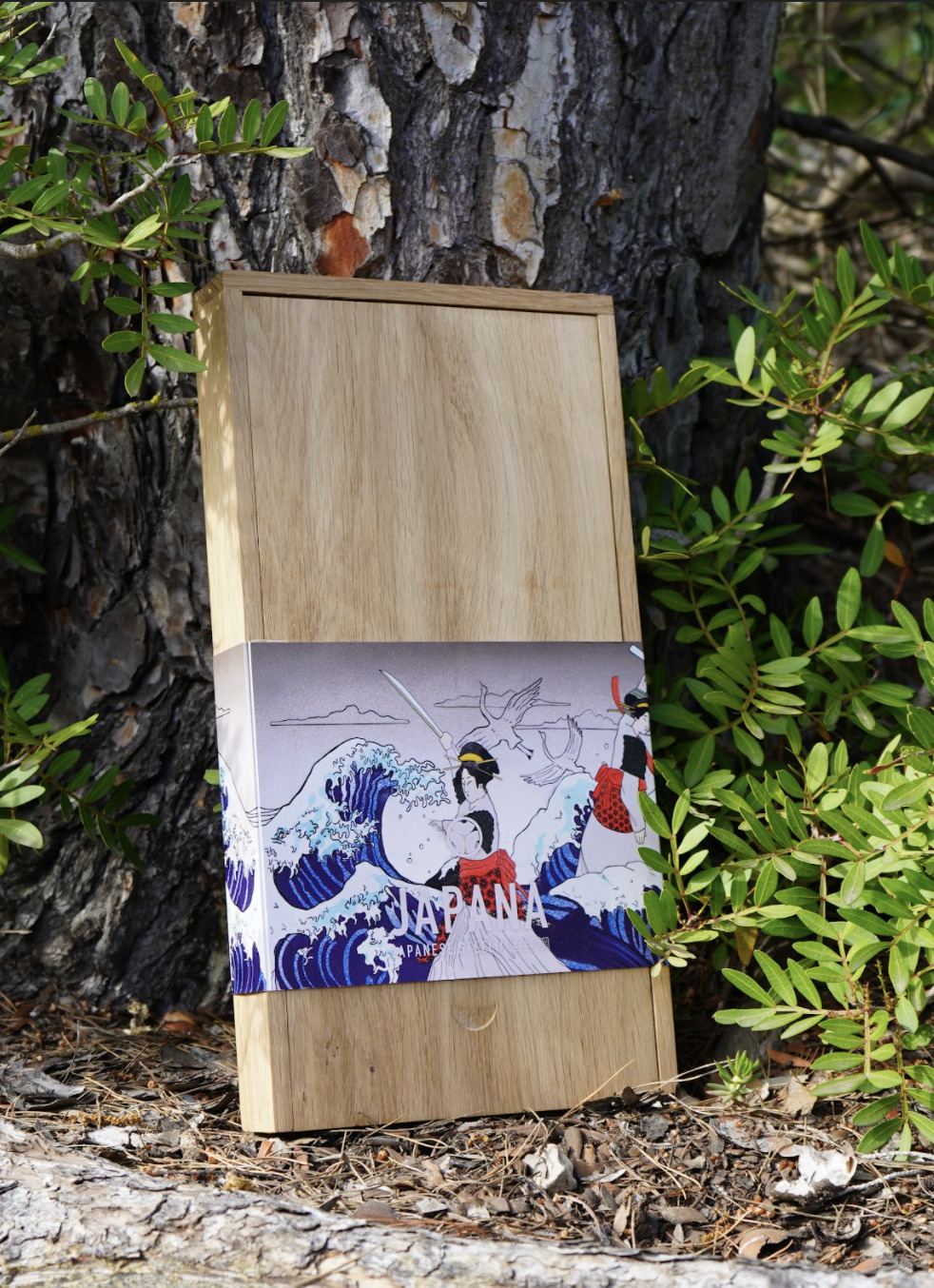 Wir versuchen, mehr Verantwortung für den Lebenszyklus der Dinge zu übernehmen, die wir in die Welt bringen. Aus diesem Grund verwenden wir in unseren Verpackungen unbeschichtetes Papier und Karton, um es den Recyclingdiensten zu erleichtern, diese ordnungsgemäß zu entsorgen.

Auch unsere Sakai Kyuba und Sakai Kyuba Classic Messerboxen haben wir komplett überarbeitet, um sie noch nachhaltiger zu machen. Jetzt verwenden wir keinen Plastikschaum mehr für das Innere der Box. Wie unsere RPET-Taschen werden diese Boxen mit der Absicht hergestellt, für verschiedene Zwecke verwendet zu werden, sobald die Messer in Ihrem vorgesehenen Küchenlager platziert sind. Sie können diese Schachteln wiederverwenden, um Schmuck, Teebeutel, Postkarten usw.

Darüber hinaus verwenden wir Kartons für unsere Bestellungen so weit wie möglich wieder. Ebenso wie die Entscheidung für Seeschifffahrt anstelle von Luftschifffahrt, wo dies möglich ist, um weniger CO2 zu produzieren.