If you're looking to invest in one good quality knife, then you should be looking at a Chef's knife: a Gyuto or Santoku knife. While specialised knives may be easier to use in some applications, there are few chores that a Japanese Santoku knife cannot do in a pinch.
Santoku translates to "three virtues": slicing, dicing and chopping. You can utilise a Santoku in most recipes that call for knife work, as they are true all-purpose workhorses.
Some (especially women who usually have smaller hands) consider Santoku to be more agile than Gyutos as they fit more comfortably in their hand due to their size. Santoku knives are usually shorter than long chef knives (less than 21cm) and have wide, flat blades and fairly blunt or slightly rounded tips. This helps combat hand fatigue and compensates for the fact that you have to actually chop and not rock.
This Japanese Santoku knife is comfortable, light, and fast. Its double bevel makes it perfect for both left and right-handed use. A knife as unique and everlasting as the memories you will create using it.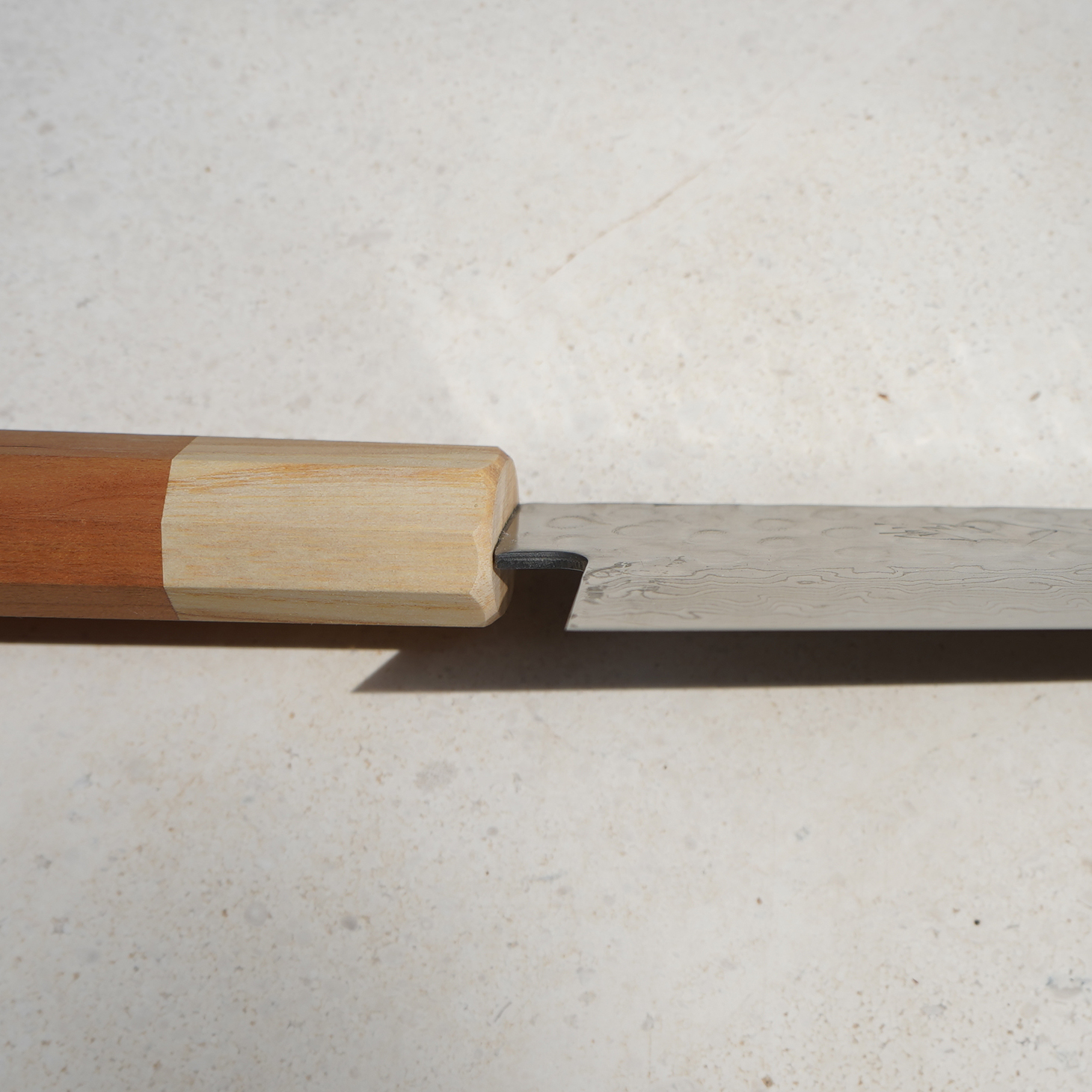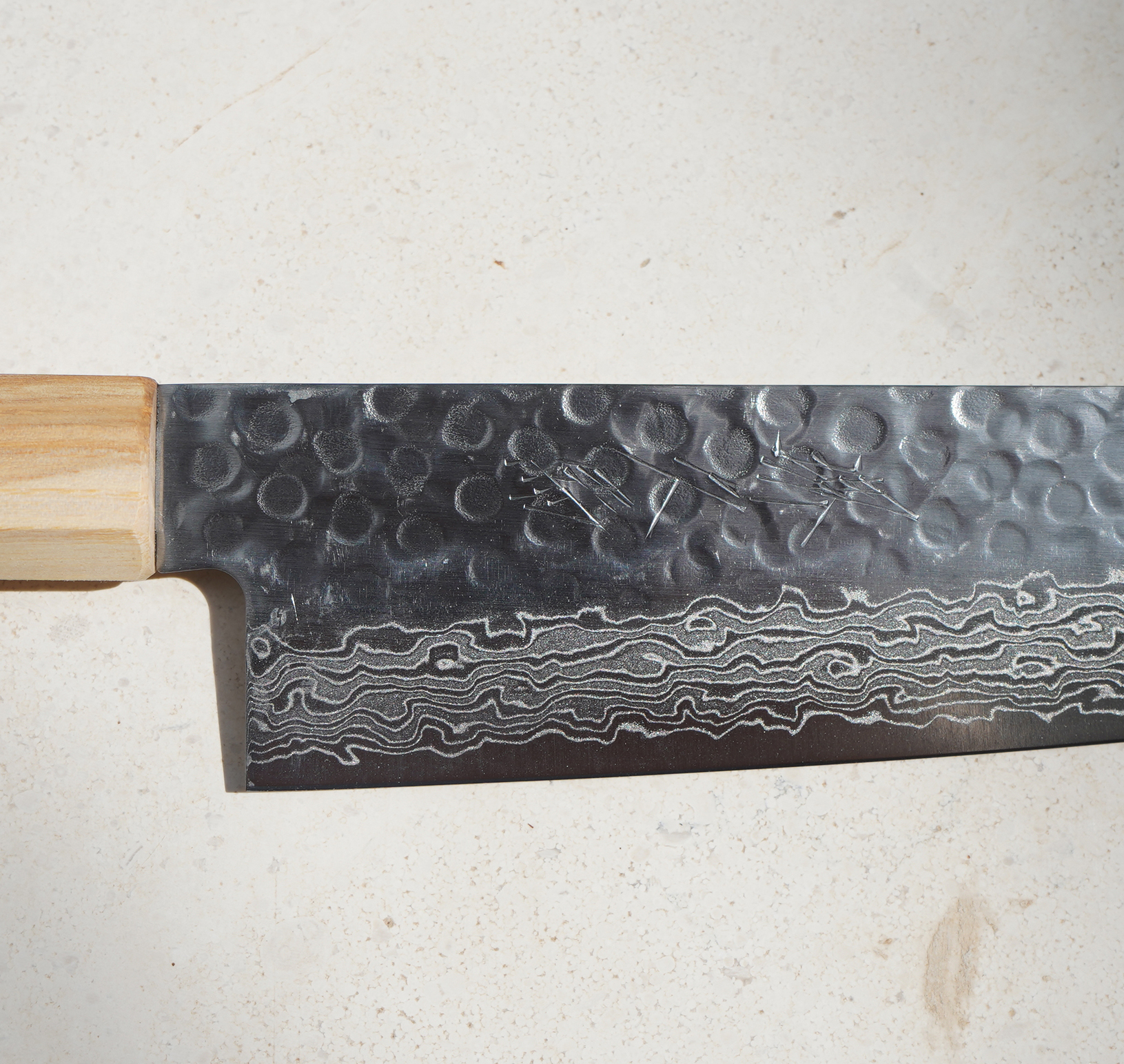 The blade in is designed to make cooking more enjoyable as cutting through produce will become an effortless task.
The blade is handcrafted by skilled Japanese blacksmiths in Sakai, Japan with premium Japanese VG10 stainless steel. VG10 is a stainless steel with a high carbon content, making it harder than most stainless steel types. With VG10,  you get the hardness of a carbon steel but the corrosion resistance of stainless. Hence, VG10 steel offers an excellent balance between toughness, durability, and a razor sharpness.
The blade has a Rockwell Hardness rating (HRC) of 62 which means the edge stays noticeably sharper for a longer time. This means you won't have to worry about sharpening them often. It is forged with 46 layers of Damascus steel which is legendary for its plasticity, hardness and distinctive patterns. The blade will allow foods to be easily and promptly cut with precision.
The beautiful handles are made with extremely limited European Natural Cherry. The wood is dried well before it undergoes the process of handle forming and blade mounting. It has a high water resistance and is able to last generations. The Gyuto knife has an octagonal shaped ambidextrous handle, giving you a firm grip on the knife.  Not only is the handle aesthetically pleasing, it is also perfectly balanced and light. This allows for maximum precision and more controlled movements during use.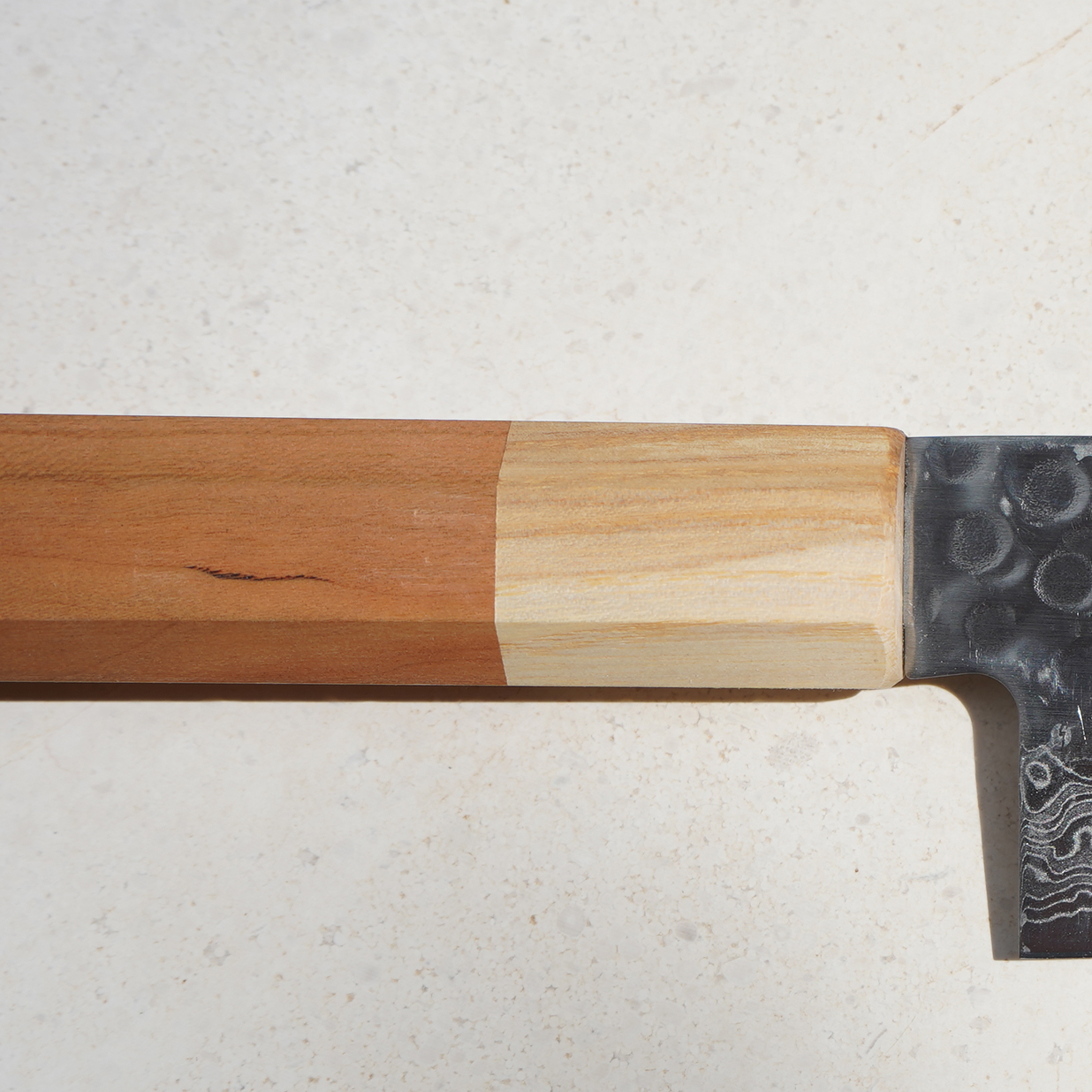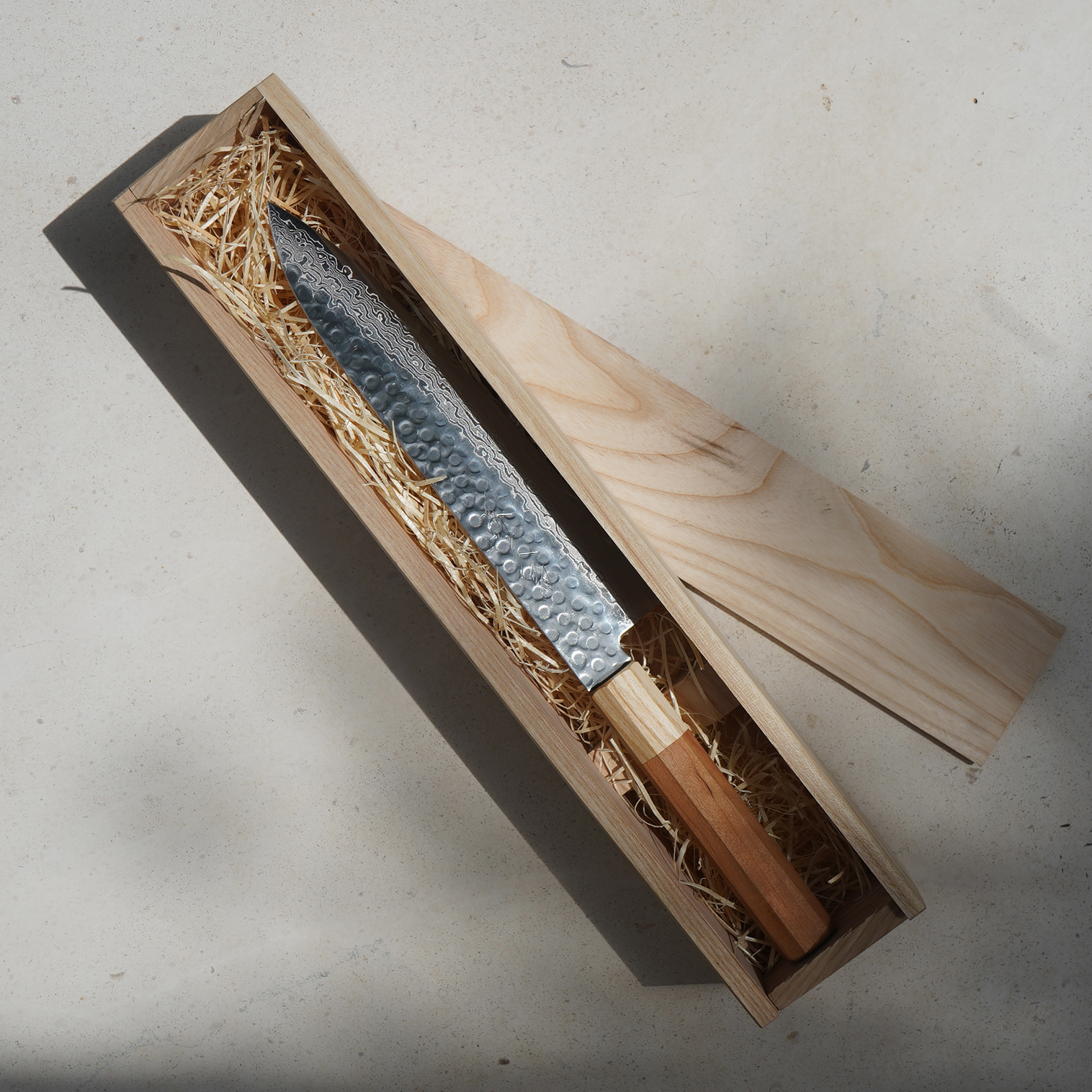 All Sakai Kyuba Classic knives come in a handcrafted, minimalist natural colour wooden ash box wrapped in a Oishya signature illustration strip featuring Onna Bugeisha – Japanese women warriors. Ideal for a gift.