Japanese Blacksmiths we work with
We work with some of the most talented, Japanese blacksmiths (some of whom are more than 67 years old!) who cultivate their skills from many generations and pass mysterious techniques of knife-making within blacksmith family. Japanese kitchen chef knives aren't mass market tools, but unique & useful state of art. The products our blacksmiths create are always hand hammered and always of the highest quality. We are honoured and humbled to present their work and we would like you to get familiar with their rich histories.
Moritaka Cutlery was founded in 1293 (during the Kamakura Period) by Kongouhyoueminamotono-Moritaka, who was the Head Swordsmith for the Buddhist priests at Mt. Houman in Dazaifu, Fukuoka.
His descendants then inherited his business and followed his footsteps in the same city for 13 generations. In 1632, the family followed Higo Daimyo Mitsunari Hosokawa (the feudal ruler of Higo) and moved to Miyaji-machi, Yatsushiro, Kumamoto. For another 13 generations in this city, they forged swords for the Buddhist armies, the Daimyo's army, and also the Daimyo himself. Kongohyoue's swords were very unique because they were made to be used to help attain Buddhahood.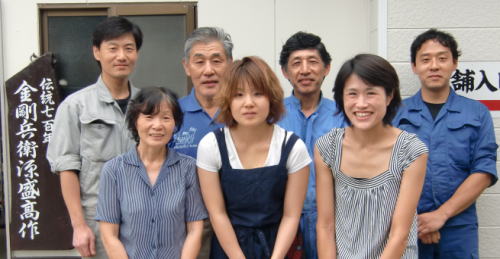 A very talented young blacksmith, Kurosaki San has been making beautiful knives since 2002, first becoming famous for his incredibly sharp and balanced hunting knives (Yu Kurosaki got multiple awards for them), then putting all his passion and gained expertise into creating unique kitchen chef knives.
"Temperature control is essential when hammering steel. Too cold or too hot will make a poor knife."
Kurosaki-san began his blacksmith work in 2002 when he started working in Kanehiro-uchi-hamono. He claims he was not a natural blacksmith from the beginning and wanted to quite many times. We are very pleased that he continued. He got a huge confidence boast when he sold his first knife and his customer loved it. Now, he always wants to make knives that make his customers as happy as she was.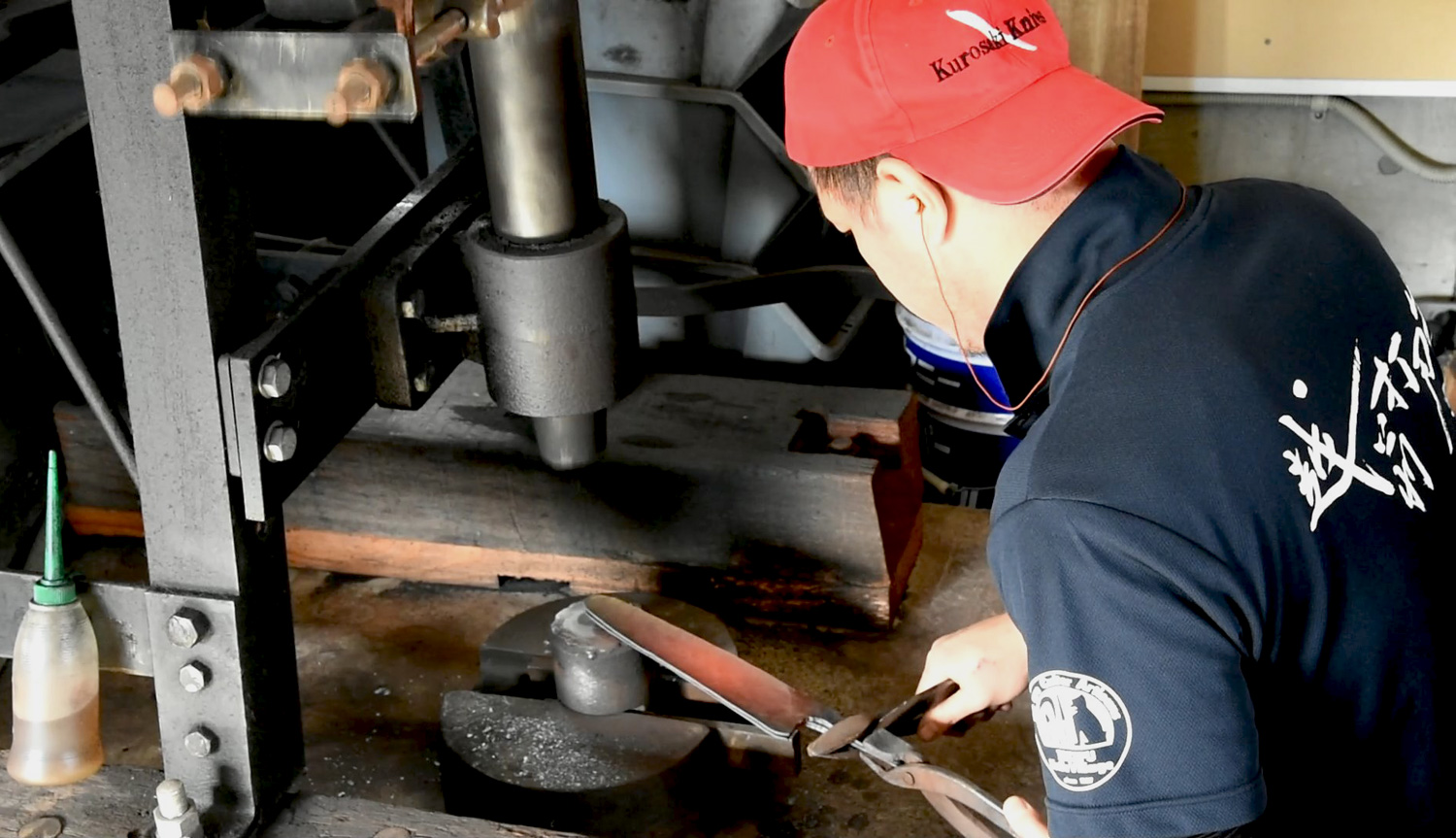 Sakai Takayuki is probably the most known Japanese knife manufacturing company and it has grown over the years to supply households globally. Well known and respected, Sakai knives are created by a skilled team of craftsmen and as a company have been creating knives for more than 600 years.
With a wide range of styles and finishes, Sakai knives are all well regarded for their design and quality of finish from the most basic knives to the top of the line.
Our clients love them and we look forward to expanding the ranges we stock from the craftsmen at Sakai knives.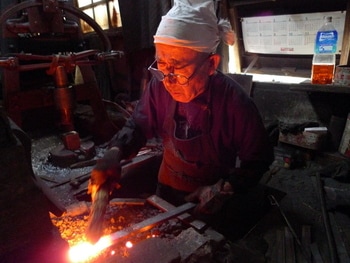 Katsushige Anryu started apprenticing as a knife maker under his father, Katsutoshi Anryu, after graduating high school in 1959. He is a fourth generation knife maker and has been working as a blacksmith for well over 55 years and still having the same passion as when he was starting. The knives that we are selling under his name are great examples of his best work and perfected over time blademaking art.
Anryu san is always striving to make better knives to please the cook using them.
1933 helped establish Takefu Knife Village
1996 nominated as an Excellent Successor of Traditional Craftsmen
2002 obtained the Certificate of Traditional Craftsmen
2010 award from The Kansai Bureau of Economy, Trade and Industry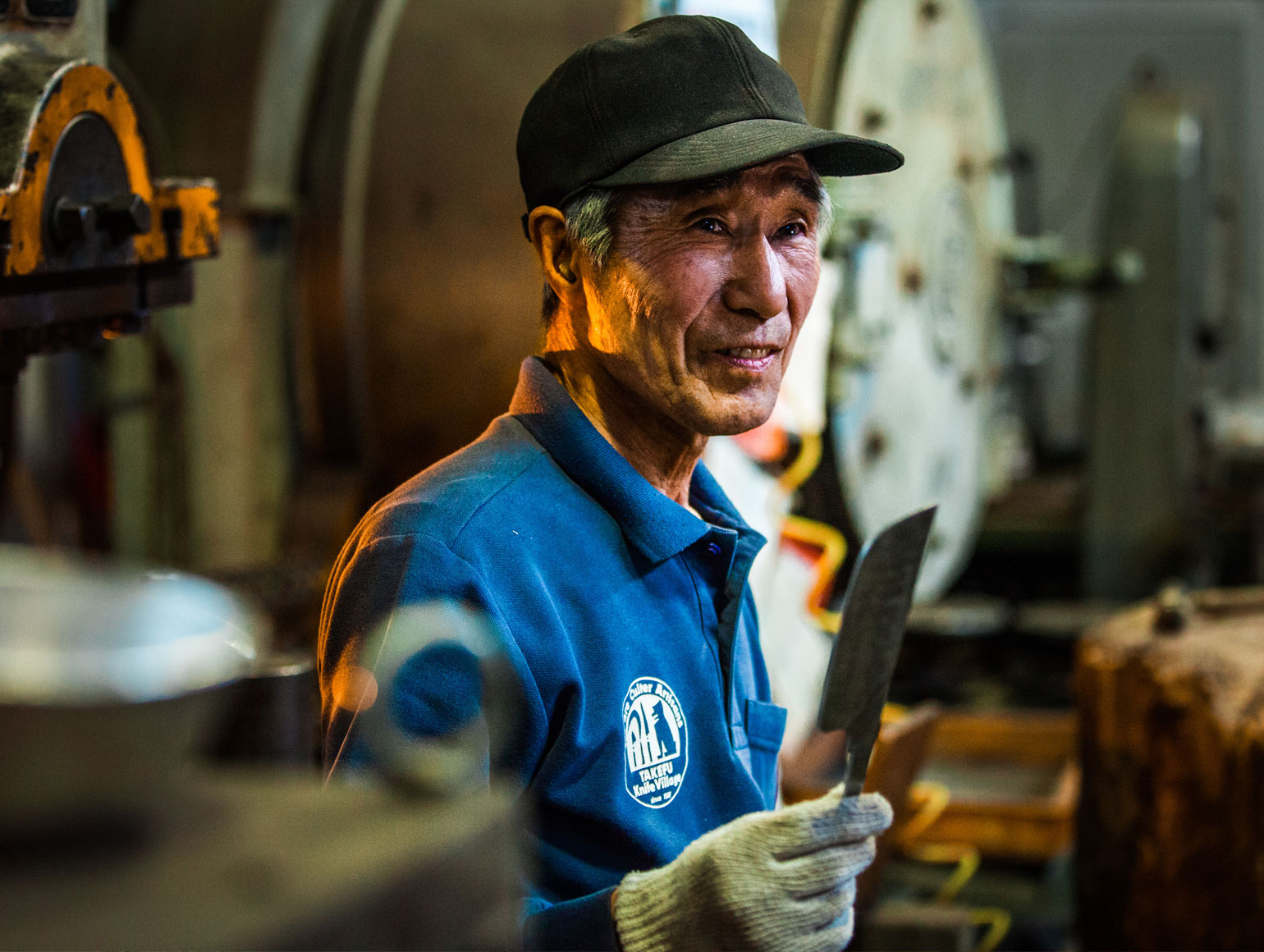 It finally happened. We've released our own unique line of Japanese handcrafted knives made in Sakai, Osaka prefecture.
Handmade by 3rd generation blacksmith, these stainless knives are dedicated to men and women valuing uncompromised high quality with ease of maintenance.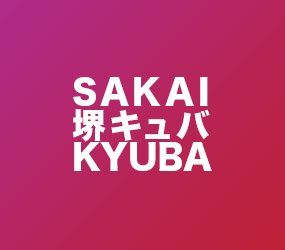 Located in Seki City, the City of Blades in the 800-year-old blade capital of the Orient, Kanetsune knives are great imported. "Seki-den" is the secret method of Japanese sword-making that has been passed down to our present age from 800 years ago. Mr. Kanetsune Seki, one of the finest master craftsmen in Japan, preserves the ancient traditions with these Kanetsune Knives. All items listed were made in Japan.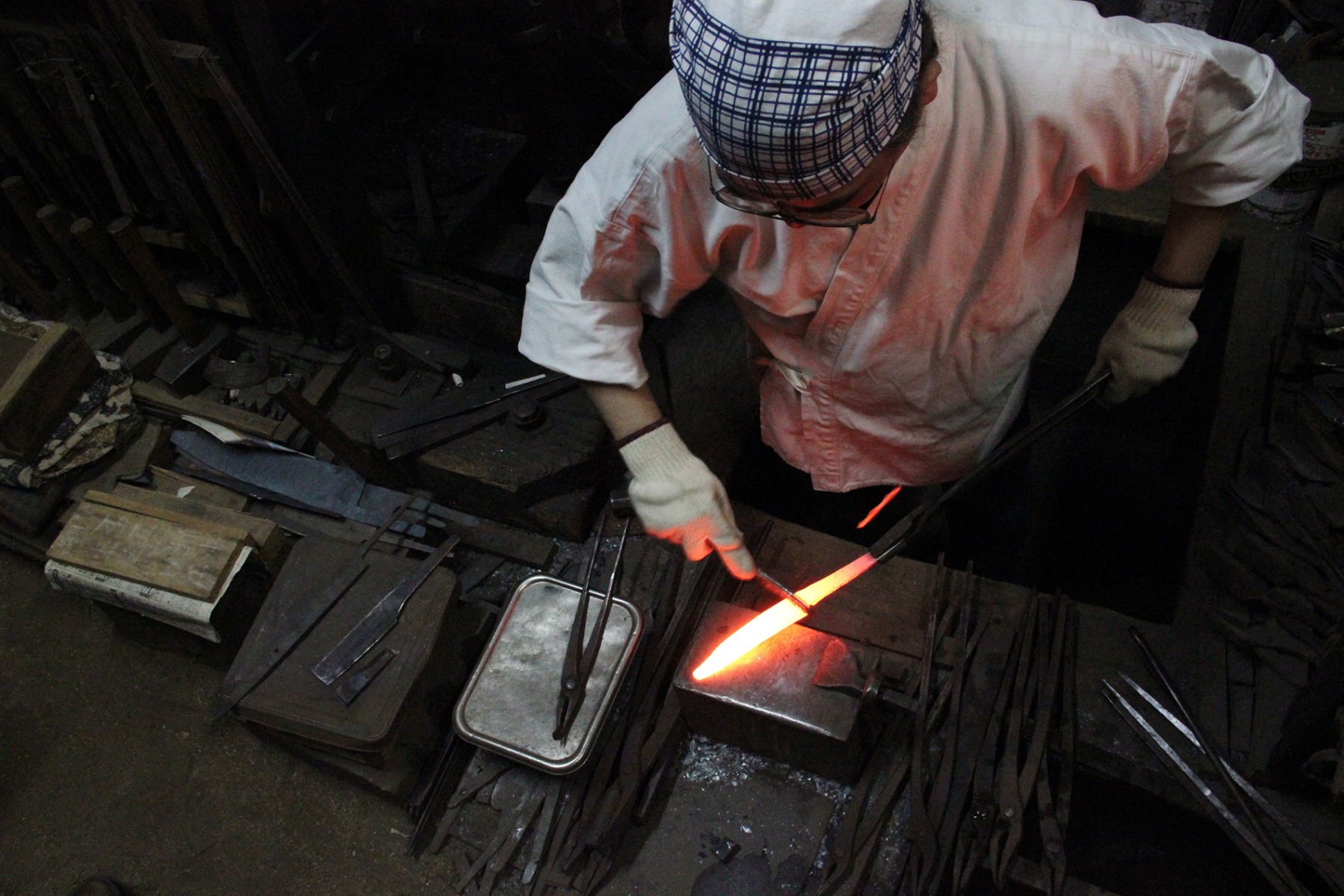 Fujiwara San is a 4th generation blacksmith. "I like to make kitchen knives that move peoples hearts", says Fujiwara Teruyasu the 4th.
Following a long tradition of smithing, Fujiwara San and co. hammers kitchen knives that can only be described as imperfectly perfect. The rough agricultural look and feel of the blades are offset by ridiculous sharpness that will put a smile on every hard core chef's face.
Fujiwara Teruyasu the 1st was a blacksmith in the Meiji period who started forging agricultural tools for farmers in 1870. His son was apprenticed to swordsmith Masahide Suishinshi of Seigendo at the age of 10. Fujiwara II made swords in Azabujuban until the Great Kanto Earthquake of 1923 before relocated to Himonya in Tokyo. Nine years later in 1932 Fujiwara kitchen knives were first forged. Fujiwara III continued the family tradition specialising primarily in traditional Japanese style kitchen knives (single bevel wabocho).
Current generation Fujiwara IV, armed with the knowledge of his forefathers in forging, tempering and heat treating tools, knives and swords, created his own line of stainless clad carbon steel knives. They have a cult following with the chef community and culinary enthusiasts all over the world.
Message from Fujiwara san to Australian customers: "I have absolute confidence in my kitchen knives. I would like you to experience true sharpness." His Maboroshi western knives range is without a doubt the sharpest double bevel knives we have ever seen.